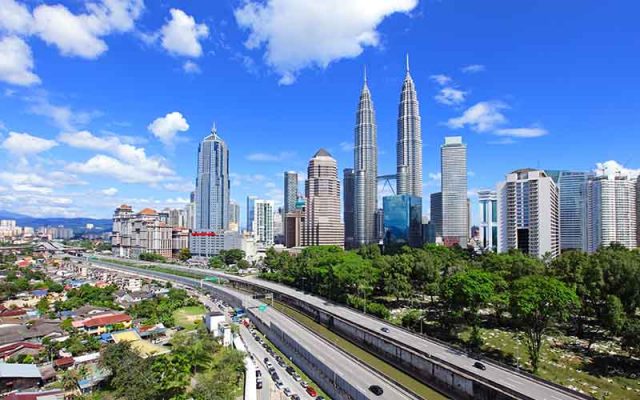 We all love free things, don't we? And if we get to do these free things while visiting one of the best destinations in Southeast Asia, it is indeed the cherry on the cake. Malaysia is a melting pot of different cultures where Malays, Indians, Chinese, and people from other religions live together in harmony. Its diversity is reflected in the food, tourist attractions, culture, and day-to-day life. This tropical country is brimming with temples, spas, nightlife, shopping, theme parks, and other natural attractions. While it is not a very expensive destination to visit, you can still enjoy some free things here and save some money. Want to know what they are? Keep reading!
Perdana Botanical Garden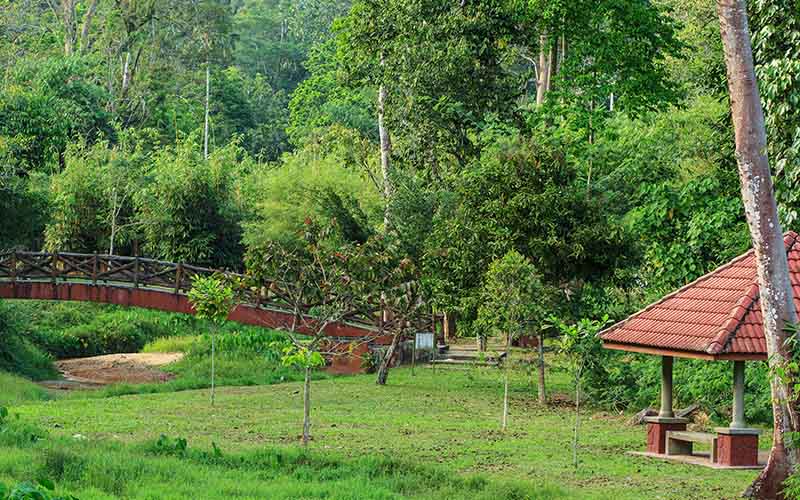 The Perdana Botanical Garden is the perfect retreat in the heart of the bustling city of KL. This verdant oasis is home to lily ponds, waterfalls, formal box gardens, and woodlands. The garden conserves a few rare Malaysian plants such as the sausage (and cannonball) trees, lesser-known species of the national flower – hibiscus, and orchids. Do visit the butterfly and bird parks which are a stone's throw away from the garden.
National Art Gallery
The National Art Gallery is the official gallery of Malaysia that holds the national collection. It is divided into three floors that can be reached by a spiral staircase in the central atrium. The ground hosts temporary exhibitions, while the upper floors display batiks, textiles, and paintings, by renowned artists Zulkifli Dahlan, Wong Hoi Cheong, and street artist Mahathir Masri. You can spend a few hours admiring the beautiful exhibits on displays.
Batu Caves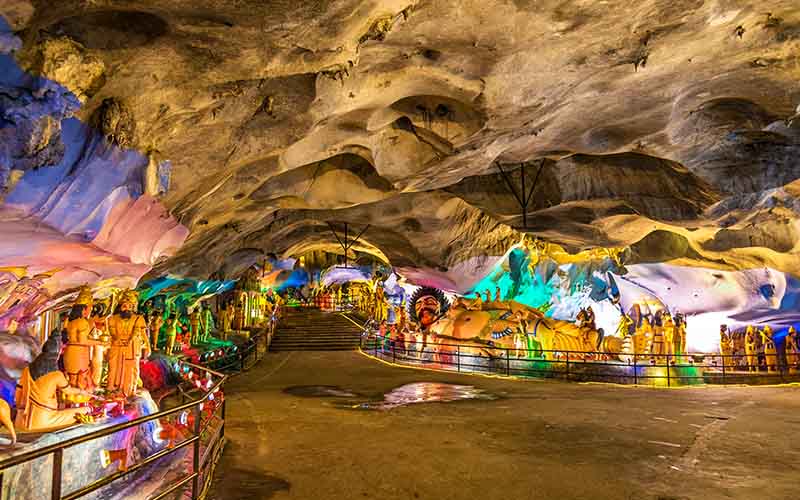 One of the most popular cultural sites in Malaysia, Batu Caves, is well-known for the 43-meter tall and imposing gold statue of Lord Murugan. This Hindu temple attracts thousands of worshippers during the annual festival, Thaipusam. The main cave is Cathedral Cave, situated at the top and can be accessed by climbing 272 steps. This historic site consists of several limestone hills and caves and is a great place to explore during the day.
Petronas Twin Tower
The iconic Petronas Twin Towers were the tallest building globally between 1998 and 2004. The view from the Skybridge and Observation Deck at the top is breathtaking but not free. But you can always check out the tower from below, click pictures against its majestic backdrop, and enjoy activities in the vicinity.
Chocolate Museum
The unique Chocolate Museum is an exciting attraction and a paradise for chocolate lovers. You can trace the origins of this sinfully delicious treat through many galleries and interactive displays. It was initially a bitter drink made from the cacao bean consumed by Aztecs and Maya to its global popularity today. You can also see impressive chocolate art, including a replica of the Petronas Towers.
Trekking
Malaysia has stunning forests reserves and national parks where you can spend some day soaking in nature. Put on your shoes, carry your water bottle and food, and set off for a day full of trekking or hiking. Some famous spots include Gunung Lambak in Kluang Town, Pine Tree Trail, Penang Hill Loop, Bukit Nanas Forest Reserve Trail, and Penang National Park. If you are an adventure junkie, this is a must-do activity for you in the country.
Cycling in Kuala Lumpur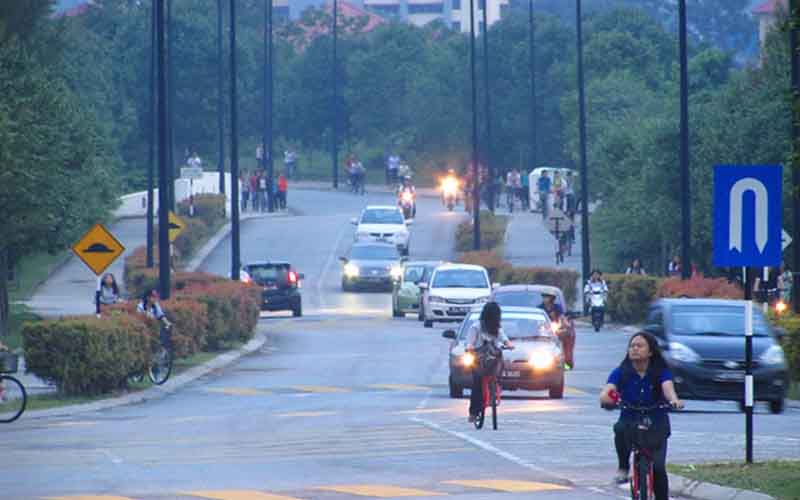 Image Source: www.flickr.com
KL's Green loop is a program to encourage more cyclists, walkers, and skateboarders to travel on the road. The focus is to attract locals and tourists to participate more in Kuala Lumpur's activities and create revenue for retailers situated in the Golden Triangle so that you can indulge in a bit of retail therapy. Hop on a cycle and go around enjoying the city's beauty and lose a few pounds in the process.
Royal Selangor Visitor Center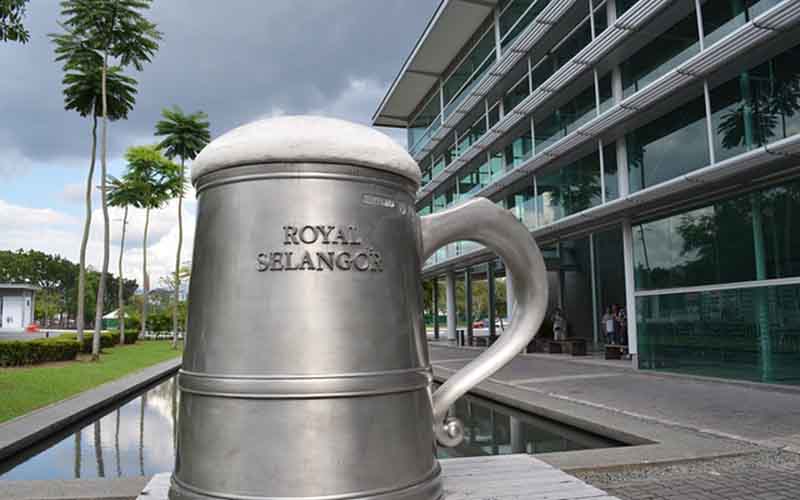 Image Source: www.flickr.com
Get a sneak-peek into Malaysia's fascinating cultural heritage. The Royal Selangor takes you on a journey of one of its leading crafts – Pewter, a grey alloy of tin with copper and antimony. It opens daily from 9 am to 5 pm, and the entry is entirely free. Royal Selangor was established in 1885, and it houses the world's largest giant tankard, which is recognized by the Guinness World of Records!
Tour the British Colonial Buildings
The Sultan Abdul Samad building was built in 1897 and is among Kuala Lumpur's first colonial British buildings. The east of Merdeka Square area is dotted with several old colonial buildings. Gain insight into the ancient days of the British Empire by wandering around these buildings and admiring their beauty.
Water Fountain at KLCC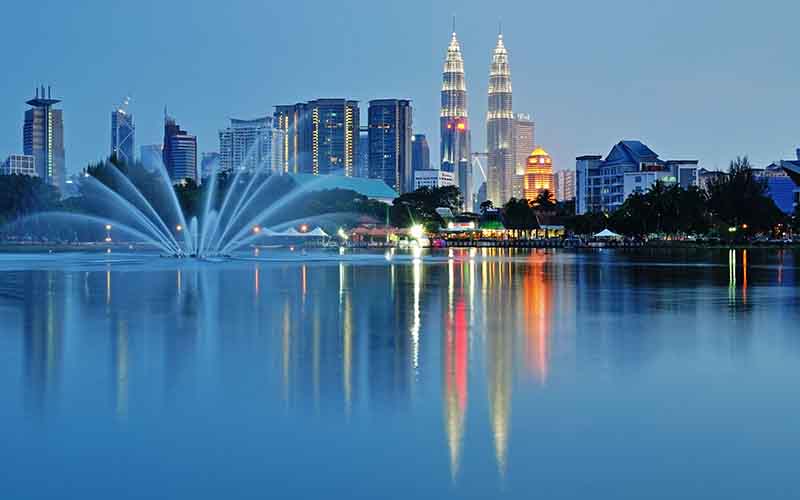 The KLCC dancing fountains put up a splendid spectacle to the tunes of melodious songs in the evenings. Stroll around this gorgeous fountain and witness this captivating attraction for free.
Conclusion
The above list scratches the surface of the free things to do in Malaysia. Other attractions are Merdeka Square, Taman Burung, KLCC Park, Thean Hou Temple, and cultural shows at Central Market, to name a few. So, do your research online on the best free things that interest you and enjoy some special local activities.