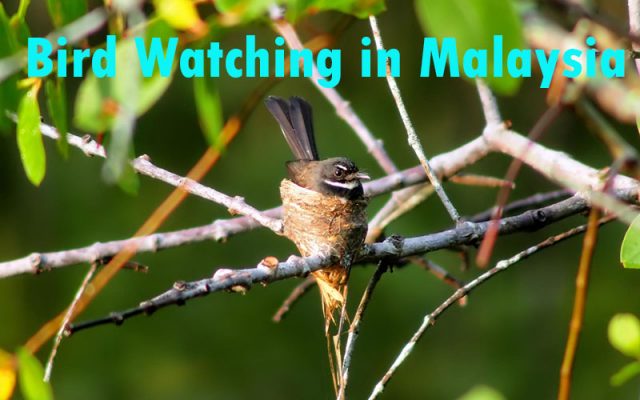 Malaysia- "Truly Asia", that is how the tourism promotion of the country goes. In essence, it asserts that travelling to Malaysia is a good way to learn about, appreciate, and experience Asia. You will see on your trip to Malaysia that the catch phrase is mostly true. While visiting Malaysia, there are many sights to see and activities to try of which bird watching is amid the most sought-after.
One of the world's top birding destinations, Malaysia has a well-earned reputation. Peninsular & Bornean Malaysia have well over 800 bird species on record. Any visit, whether made by a seasoned birder or a novice, is unforgettable due to the abundance of birds, gorgeous scenery, and welcoming locals. Some states in Malaysia, including Sabah, Sarawak, Pahang, Selangor, Negeri Sembilan, Perak, and Langkawi, have also undertaken the initiative of promoting birding as an activity. All over Malaysia, there are many bird-watching events and festivals that are held, some of which are annual. The Borneo Bird Festival, Fraser's Hill Bird Race, and Wings of KKB are among the most well-liked events.
Why is Malaysia Rightly Called the Bird Lovers Paradise?
The birds in Malaysia can be seen in their natural habitat, which range widely from islands, mangrove coasts, and sea beaches to lush lowlands and montane rain forests. Malaysia is thus an ideal location for birdwatchers and bird photographers from around the world to take pleasure of the sight of various tropical birds within their natural surroundings thanks to its many designated national & state parks, recreational nature parks, and wildlife sanctuaries. Due to its tropical location, Malaysia is truly blessed with a fantastic biodiversity that includes untouched jungles, stunning islands, cool highlands, and a virgin rainforest, all of which work together to create the ideal habitat and ecosystem for wildlife and birds. Of course, birds have personalities of their own. Some are reticent and difficult to approach, others are not as frightened of people, and still others enjoy "posing" for people.
A Sneak Peek into Malaysia's Top Bird Watching Destinations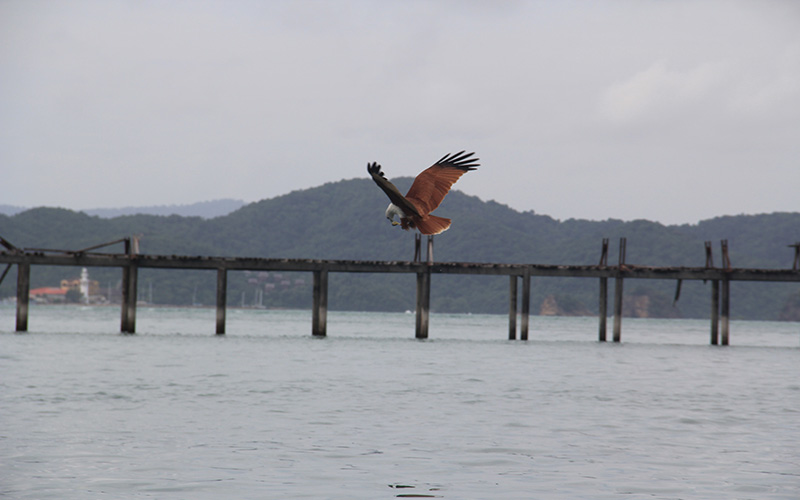 Bako National Park in Sarawak
Kinabalu Park in Sabah
Perlis State Park
Taman Negara Park
Kuala Gula Bird Sanctuary in Perak
Langkawi Island in Kedah
Taman Rimba Ampang in Kuala Lump
Panti Bird Sanctuary in Johor
Tanjung Tuan Forest Reserve & Wildlife Sanctuary in Melaka
Kuala Selangor Nature Park in Selangor
Fraser's Hill in Pahang
Guide to Bird Watching in Malaysia
Birding, also popularly known as bird watching, is a pastime that is becoming more and more popular. It is an art to observe birds within their natural habitat and calls for extreme patience, stepping outside of your comfort zone, and upholding moral principles. Anyone can enjoy bird watching, regardless of age or education. To make the most of bird watching follow these tips carefully,
Have a Starter Kit– Whether or not bird watching turns into a lifelong hobby, it is helpful to have a few simple, inexpensive tools on hand. Binoculars, a guide with a list of local birds, and a notepad are all necessary tools. You can also pen down or draw your observations on the notepad.
Stay Calm and Quiet– It goes without saying, but the main rule for any beginner birdwatcher is to keep quiet. Avoid making loud noises or sudden movements because birds can hear the smallest sounds. Knowing where various species of bird nest and eat will increase your chances of seeing them because different bird species are adapted to different habitats. Finally, bird watchers should always be on the lookout for other close habitats because you do not want to miss out on other nearby birds by concentrating only on one.
Associate with Fellow Bird– Watchers- Although you may need to keep quiet and calm in the field, bird watching can also be a social activity. Join a group of like-minded individuals in the Facebook page of Wild Bird Club Malaysia. It is a valuable source for information on identification, bird-related news, and welfare and conservation of birds. Apply to join the Wild Bird Club as a one-year (RM50)/lifetime member if you want to make bird watching a more serious hobby (RM500). Benefits include using this platform to connect with other bird-watching clubs in the area along with photographers and bird-watchers.
Bird Guide– Purchase a bird guide. Malaysia birds can be identified by their sounds, what food they eat, and the time of year they migrate, according to small booklets called "bird guides." When birding, having a proper guide is an excellent way to increase your knowledge.
Besides, there are other tips to follow such as avoid jerky movements, do not wear bright-colored clothing, have patience, practice pishing, get the right timing, use apps on mobiles, keep a notebook, and look around.
Bird Watching Have Health Benefits Too!!!
Bird watching can offer you with a plethora of health benefits including,
Develop an intimate bond between people as well as their natural environment.
Combats stress and acts as a meditative activity
Encourages mindfulness that improves mental health
Feel alive with the taste of fresh air
Exercise your way
Expand your consciousness
Bird watching helps you in being in the moment akin to yoga
Help develop patience
Help kids enjoy nature, forgetting their technology gadgets for a while
Develop the sense of community
Appreciate the flora & fauna
The colourful sight of the God-created flying creatures as well as their melodious songs can amuse and delight everyone, young and old. When we watch them, whether they are perched on a tree or flying, there seems to be a constant peaceful feeling and calmness mixed with wonder and excitement. Because of the astounding diversity and alluring beauty of the local avian species, birders in particular will find Malaysia to be an amazing paradise for bird watching and bird photography. Cheers to bird watching!