With a growing belly and overall weight gain, the clothes you wore before pregnancy will not do. Aside from that, you are probably experiencing some discomfort, which you can alleviate by wearing the appropriate clothing. You need maternity wear that checks all the boxes: comfort, perfect fit, appropriateness for the occasion (because some moms still have a busy schedule), and your aesthetic. This article highlights the best maternity wear stores in Malaysia, where you can find everything you need, from maternity office wear to loungewear.
A Close Look at the Best Shops for Maternity Wear in Malaysia
1. Fabulous Moms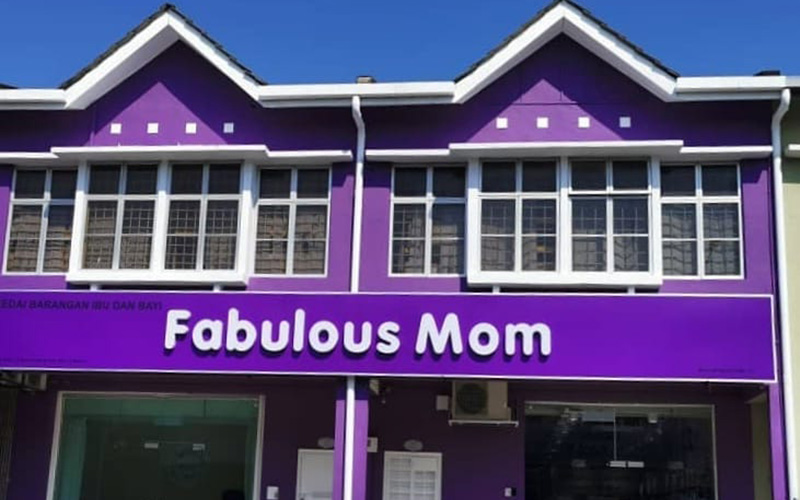 Image Credit: fabulousmom.com/
Pregnant women have unique requirements, including a unique set of lingerie. If you need assistance figuring out where to shop, go to Fabulous Mom. Their maternity briefs are soft & gentle on the skin, whether low-waist or high-waist. They can also accommodate your growing baby. Fabulous Mom began as an online store, but the company has grown and expanded into a physical location. They currently have two retail outlets in Puchong & Shah Alam, so you can visit any of these if you want to see the products in person.
2. Uniqlo
There may not be many options here, but Uniqlo has some basic and practical maternity pieces that are the go-to for most mothers. There is not much point in fussing over your outfit of the day when you are just lounging at home and waiting to give birth. What matters the most is that you are at ease. At the very least, your clothing should not aggravate your pregnancy-related discomforts. That being said, Uniqlo's stretchy, soft maternity pieces, particularly the leggings & camisole, should be a staple in every pregnant woman's wardrobe.
3. Mamma House
While maternity is a priceless stage in a woman's life, it does not last forever. You will eventually lose that extra weight or get back in shape with a proper diet and exercise. So, you do not need to splurge on maternity wear, especially if it is just for everyday use. Who cares about the price as long as they are comfortable and match your style? Mamma House's collection will undoubtedly appeal to anyone's taste, particularly young mothers in their mid-20s. Their casual dresses are vibrant, modern, and relaxed. Furthermore, they make no indication that they are for the pregnant woman! You cannot help but add their adorable maternity pjs to your cart, making night or even all-day lounging more comfortable.
4. Laimage
If you are a first-time mother, you might wonder, "What should I wear on the second, third, fifth, and all the months after that?" Someone has heard you, and it is none other than Laimage! Laimage takes the guesswork out of the equation by allowing you to narrow your options by trimester on their website. This is extremely useful for locating the best pieces that will flatter and highlight that lovely baby bump. However, if you prefer a more straightforward shopping experience, you can shop by item. You can find maternity wear that suits your style, including tees, pants, jackets, and dresses, as well as comfy pjs.
5. Bmama
Bmama is one of Malaysia's go-to one-stop shops for everything pregnancy-related. This award-winning company is the sole distributor of Inujirushi, a Japanese maternity brand that has been in business for over a century. Inujurushi manufactures award-winning maternity belts that aid in the relief of lower backaches & the physical balance of mothers during pregnancy. Bmama's collection features soft cottony fabrics in various colors, designs, and prints, from dresses to office wear to active wear.
6. Love Bonito
Love Bonito's wardrobe, with its Asian-loving fit, never fails to flatter any modern mum's body across the continent, including Malaysia. The maternity collection of the brand is mostly made up of fresh solid colors & sleek simplicity. They also have cute designs if you are a fun mum who prefers playful patterns. There are also various options, ranging from dresses and tops to jeans and shorts. Love Bonito's maternity wear is so laid-back and breezy—a harmony of style and comfort.
7. 9Months Maternity
This shop was inspired by the desire to provide expectant mothers with a one-stop shop where they can choose from various stylish outfit options for maternity or nursing. Despite the brand's promotion of "motherhood in style," this fashion line prioritizes comfort over all else. What makes women love this brand even more, is that their maternity wear is made from high-quality fabrics that are soft and gentle on the skin. Furthermore, as promised, 9months Maternity has a plethora of options in their catalog, ranging from denim wear, office trousers, & chic dresses to comfy sleepwear, leggings, shorts, and much more.
8. Zalora
If you are looking for a plethora of options, Zalora is the place to go. This online marketplace has a large number of legitimate brands in its catalog. And suppose you are looking to buy maternity pieces for upcoming dressier events or just your daily corporate attire. In that case, you will find classy tops, pretty maternity dresses, and more right here.
9. Maternityclothes.com.my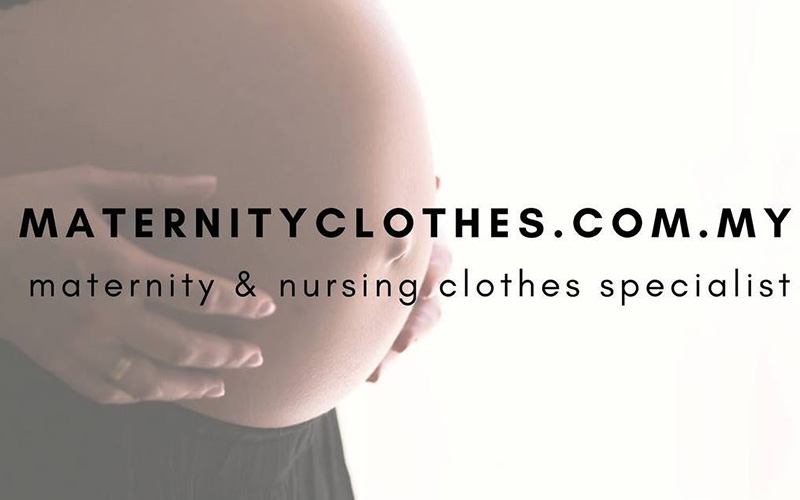 This online store's cotton options are hard to beat in affordable maternity clothes. They all appear comfortable and practical for any pregnant woman's daily wear. When you factor in the free shipping within Malaysia, this is an offer you will take advantage of right away!
Conclusion:
Proper clothing during pregnancy is essential for prenatal care, and women must exercise caution. The more comfortable your maternity clothes are, the healthier you will become. Your comfort & confidence are most important, so choose maternity clothes appropriate for the Malaysian climate. You can express your style while doing so, but remember that your maternity clothes should also be functional enough to grow with you. The above shops offering maternity wear in Malaysia are extremely comfortable and will offer your skin an ultra-smooth and soft feeling. Shop these top brands for stylish and comfortable maternity wear that will only add to the baby's glow.