Malaysia has always been an exceptional destination for shopping with world-class shopping malls and a plethora of vibrant street markets. Whether it is fashion or accessories, electronics, or home decor, you are bound to find something that catches your fancy. It also offers the best international labels, luxury brands, and local products, making it a haven for shoppers. If you plan on indulging in some retail therapy when in Malaysia, here are the best places to visit.
Central Market
Central Market Kuala Lumpur is an air-conditioned shopping complex and one of the most popular shopping places, especially on hot summer days. Located close to Pasar Seni MRT Station, this market is a treasure-trove of numerous Indian and Chinese art pieces and other accessories. You can purchase fancy fashion accessories, necklaces, bags, clothes, hats, sarongs, handicrafts, and shoes. Kasturi Walk is another fantastic street shopping area next to the complex. It has many pretty products like souvenirs, Malaysian Batik fabric, Songket brocades in gold and silver, and handicrafts.
Berjaya Times Square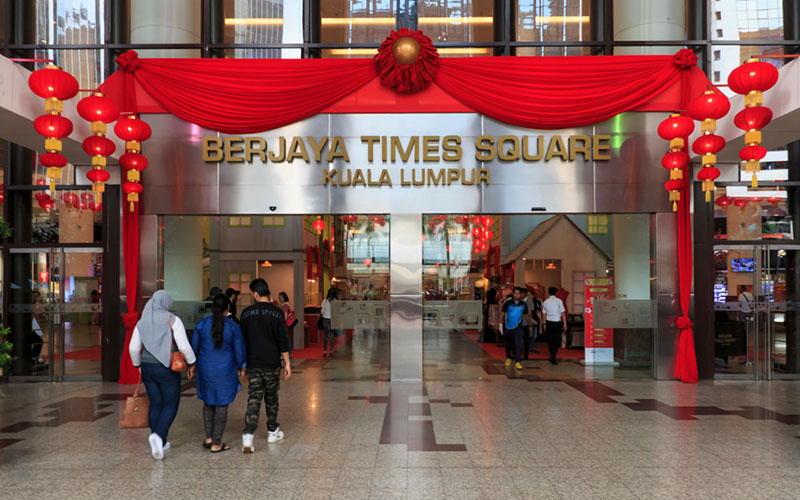 Berjaya Times Square Mall is located on the Berjaya Times Square Hotel in Kuala Lumpur premises. This famous landmark is part of a 48-floor building, which also houses a theme park, restaurants, offices, and several other entertainment options. The building is one of the biggest shopping malls globally, and you will be spoilt for choice once you are here.
Langkawi Parade has a wide selection of cosmetics, apparel, liquor, perfumes, wine, electronics, chocolates, and more. This shopping mall is among the biggest malls in Langkawi and is also one of the top shopping places in the country. You can find several duty-free products here. Some well-known brands available here are Guardian, Converse, Giordano, Vincci, Hurley, and Body Glove.
Petaling Street
Petaling Street is filled with hustle-bustle and is one of Malaysia's best places to shop. Located in Chinatown, the street offers everything – Chinese jewelry, bags, hats, spices, wall hangings, apparel, lucky charms, clothes, electronics, lights, colorful artificial flowers, and an assortment of souvenirs. One tip is to haggle with the vendors for the best price. The street is lined with many restaurants and food stalls, so you can even satiate your tastebuds with Chinese delicacies in between all the shopping.
Suria KLCC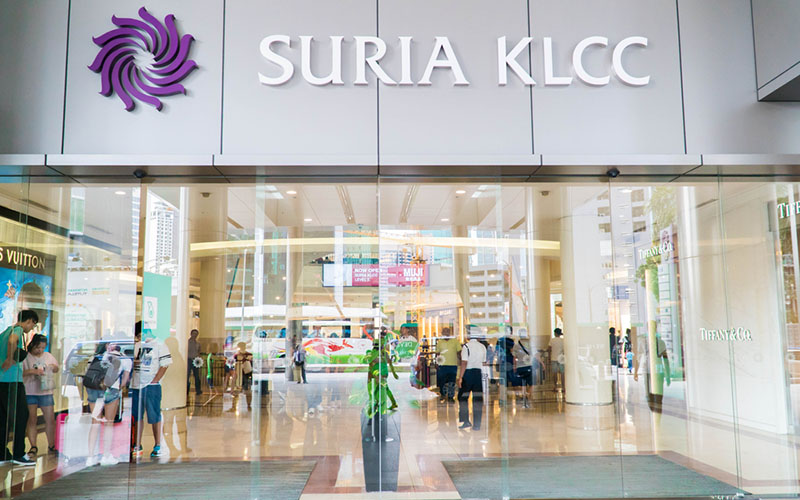 Suria KLCC is in the Petronas Towers and is iconic for all shopaholics. The mall is home to renowned labels such as Louis Vuitton, Estee Lauder, Tom Ford, Gucci, Salvatore Ferragamo, Prada, and Marc Jacobs. However, you don't have to break your bank for shopping here. They have budget shopping outlets such as Bata, etc. too. Even if shopping is not on your agenda, walk around the mall and indulge in window shopping.
Little India
The India Quarter of Malaysia is a delightful place to shop for an array of beautiful products. Located on Serangoon Road, this lively marketplace consists of meandering lanes with various stores selling splendid artwork, handicrafts, incense sticks, perfumes, traditional Indian attire, spices, and sweets. You can try bargaining, especially if you are buying products in bulk. The cafés and food stalls are great for taking a quick snack break and relishing some lip-smacking food.
Cameron Square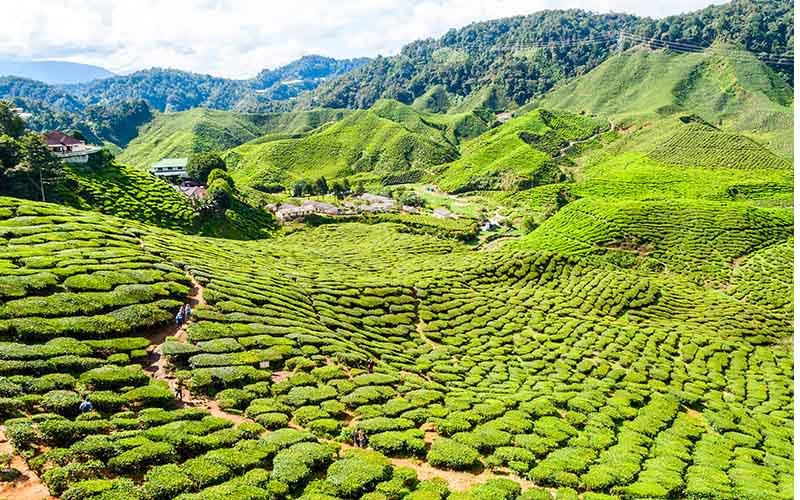 Cameron Highlands is a stunning tea-plantation area with rolling green hills and breathtaking vistas. A visit to this place is a must when you are in Malaysia. And how can shopping be far behind at this beautiful place? Cameron Square is one of Cameron Highland's most famous shopping spots. This 3-level shopping complex sells everything, including apparel, souvenirs, and mobile gadgets. Don't forget to visit popular tourist attractions like Butterfly and Strawberry Farms, located very close to the mall.
Pavilion, Kuala Lumpur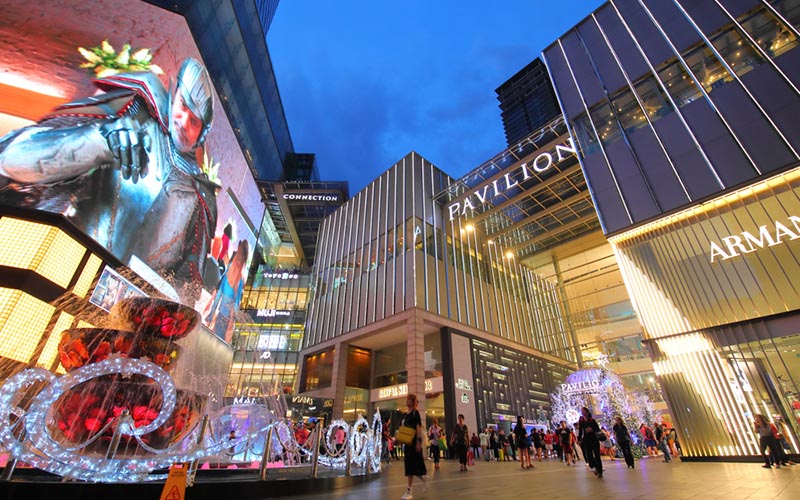 Pavilion KL is situated in Bukit Bintang District, the glamorous entertainment hub of Kuala Lumpur. It is undoubtedly one of the best shopping malls in Malaysia. It spans seven floors and houses top international brands and popular local brands. Stroll through the Pavilion, and you will stumble upon brands like Ralph Lauren, Gucci, Tommy Hilfiger, Burberry, Charles & Keith, Tiffany & Co., and Esprit. Once you complete your shopping trip, head to one of the in-house spas and pamper yourself with a relaxing massage. You will also find a wide range of artisanal food products and trendy home décor here. The electronics stores offer excellent deals on laptops, phones, cameras, and gaming equipment.
The Zon Shopping Paradise
The Zon Shopping Paradise is located next to the Langkawi Underwater World, one of Langkawi's top attractions. You can shop for a bevy of products like perfumes, watches, jewelry, clothes, leather goods, and kitchenware. The prices for most products are usually 10-40 % less than other retail shops. After a tiring shopping trip, head to the nearby food court and sample some yummy local food.
Langkawi Fair Shopping Mall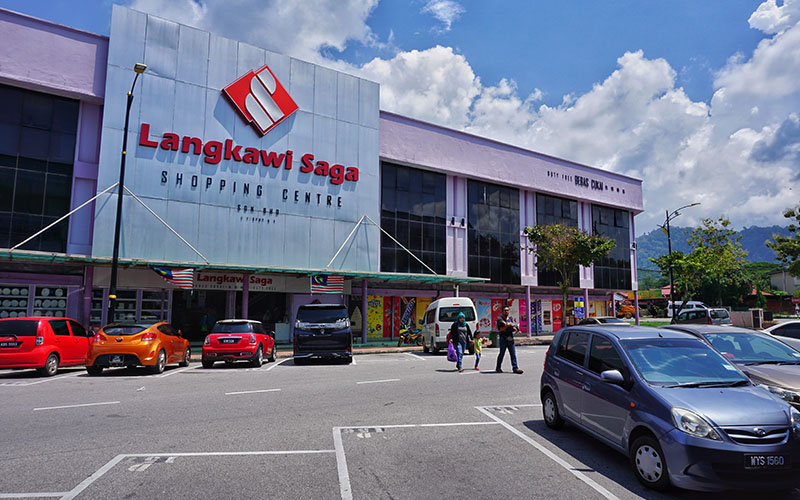 Langkawi Fair Shopping Mall is a huge place consisting of more than 100 duty-free shops. It offers a convenient shopping experience with everything available under the same roof. You can find everything from designer wear, watches, and handbags, to electronics, alcohol, and home decor. The products are pretty pocket-friendly, and you can also carry some souvenirs for gifting.
Conclusion
Malaysia is a shopper's paradise, and you can have a pleasant experience here. So, the next time you are in this great Southeast Asian country, keep time and space in your luggage and go on a shopping spree