Setting off to Malaysia and don't know where to start? Here is your comprehensive guide for all top activities to revel in Malaysia.
Home to vibrant cities, beautiful islands, ancient rainforests, outstanding food and national parks, Malaysia is an astonishing country in Southeast Asia. Since the country is populated by an array of culture as Malays, Chinese, Indians and indigenous groups, travelling is full of memorable interaction and entertainment. The calendar of the country is packed with illuminating festivals, rainforests are squeezed with the wildlife and islands are ruling hearts with their exotic beaches.
What to do in Malaysia?
We have listed down 14 best things to do in Malaysia that blends the cultural attractions with stimulating adventure-
1. Drop at Penang National Park
Wrapped in 23 sq km, this is Malaysia's smallest and youngest national park where you can spend an entire day doing fun-filled activities. It is famous for all the good things. With 1 km short walk from the entrance, you head towards two routes. Go for swimming in the pools, watch the oldest rainforests from Canopy Walkway, visit the famous Monkey beach, join jungle trekking, set your camps around the gorgeous beaches and notice the widest range of flora and fauna.
2. Hold your gaze at Petronas Twin Towers
The iconic and the tallest twin towers of the world of 88 storeys that were also the tallest buildings for 6 years from the date of establishment in 1996, looks stunning in steels and glass facade. The Skybridge that connects both the towers is the highest two storey bridge in the world. Besides having an observation deck on the 86th floor, these buildings are home to upscale mall Suria KLCC Shopping Centre, where you can shop like a boss, watch a movie and eat fabulous food. There is a science discovery centre, parks, fountain and wading pool for children.
3. Get your hands into traditional crafts
Malaysia is a lot colourful than you know. Not just cultural diversity is featured here, but the Malaysian arts and crafts are appealing too. Its contemporary design is known to turn head and earn awards. You can learn to design and create from Pua Kumbu (a sacred ceremonial textile) and songket (brocade) to rattan baskets and labu (glossy, black-coloured clay jar). It is the most popular souvenir to bring your home from this wonderful trip.
4. Be lost in the Perhentian Islands

An island that features nothing bigger than two-storey building, no motorised vehicles and no call centres, Perhentian is your real escape from the world. Composed of two islands- Perhentian Kecil is the smaller island that attracts budget travellers and backpackers while Perhentian Besar is the large island drawing sophisticated and mature travellers. This place is great for scuba diving, snorkelling or simply walking by the beaches. The chilled vibe, luxurious resorts and beachfront cafes will upgrade your stay.
5. Indulge in action-packed activities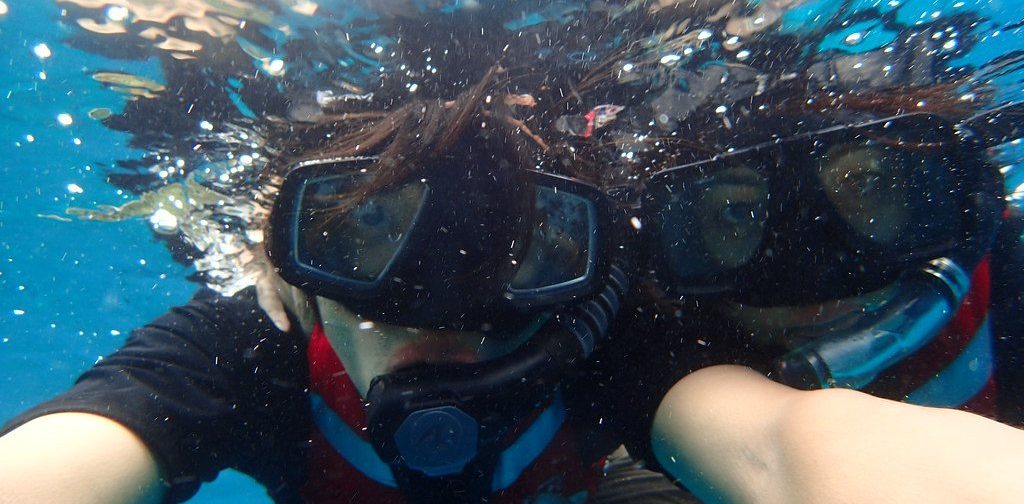 Have you tried undersea walking? Highly recommended in Malaysia things to do are powerful and pulsating adventurous activities. The country is energising with the amass of amazing sports activities from snorkelling to white water rafting. Fly high with the Tandem skydiving, drop down with thumping heart in bungee jumping, discover marine life with scuba diving, give your adrenaline a rush by paragliding and splash fun with parasailing.
6. Get set for Island Hopping

Malaysia has a bunch of idyllic islands that can make you spoilt for choices. If you are a beach lover and desire to get all tan this holiday, Malaysia will give you its best shot. You can tick off a couple of islands or more and take your journey to an unforgettable expedition. This way you can collect memories of different culture, relish worldwide cuisine and enrich your travel diary. Few popular names are Redang, Langkawi, Tioman, Perhentian and Penang.
7. Visit Melaka Historic City
If culture and tradition keep you entertained, Melaka Historic City is something you cannot miss. It is a UNESCO World Heritage Site that owns cathedrals, temples, palaces, museums, heritage centres, monuments and ancient wonders. You can be drawn to the atmospheric Chinese shop fronts and traditional Malay kampongs. The Night market is a huge attraction for shopping of some historic artefacts. Make everything turn classic with the 40-minute boat ride to the 'Venice of the East'.
8. Take a ride on the cable car
Want to see the bird-eye view of the beauty that Malaysia beholds? Langkawi Island has the best arrangement of Cable Car or Sky Cab. You can ride on the top of Mount Chinchang and be stunned by the breathtaking views around. You can shop for products, savour the tasty meal and feel the breeze at the village later.
9. Explore Penang Hill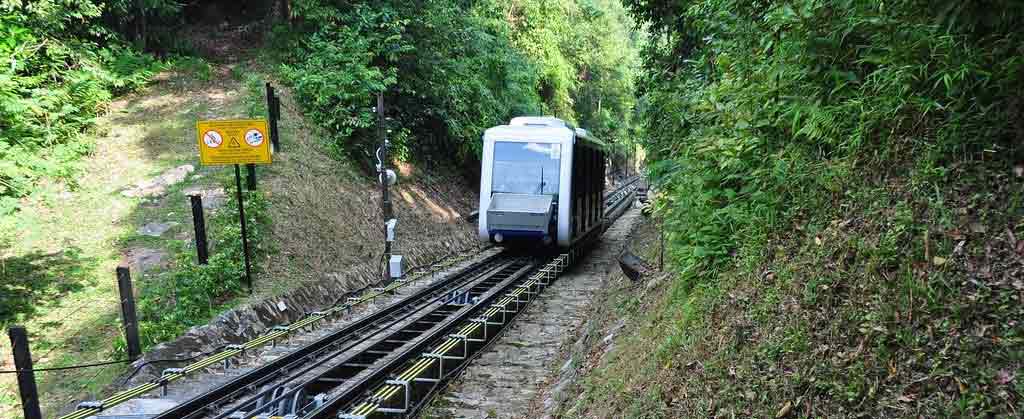 The first colonial hill station in Peninsular Malaysia, Penang Hill is located six km away from Georgetown. It remains a hit spot amongst the visitors due to the fresh climate and picturesque landscape. Get your camera and stand at the top of Penang Hill, you can see the mountains of Langkawi and north Kedah and in the night, you can admire the glimmering sight of the island. From the regular park birds to foreign forest inhabitants, the place has over 100 species of birdlife. You can reach here through hill station which has the steepest tunnel track and is the longest in Asia.
10. Cruise through Kinabatangan River

The longest river in Sabah, flowing for 560km, Kinabatangan is a chocolatey-brown water river and drifts into the Bornean interior. Dozens of boats are put here along the banks to offer tourists the opportunity to have a close encounter with rich wildlife, from elephants, crocs, wild boars to leopard. There are various lodges for your convenient stay.
11. Participate in Rainforest Music Festival
Held annually for three days, the world-music festival of Malaysia Rainforest Music Festival is a treat to watch. With different music programs, interactive dance workshops, cultural entertainment and folk act, this musical orgy is an epic event. Catch the world beat this July.
12. Do Rock Climbing at Batu Caves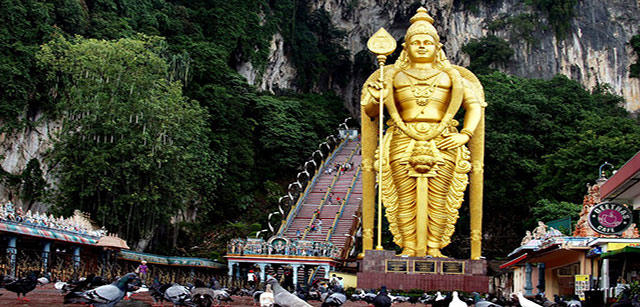 Are you looking for a heart-pounding adventure? There is nothing like the achievement of scaling the precipitous cliff like the Batu Caves. It is a huge limestone and the main region of climbing in Malaysia. It is perfect for beginners who want to experience a natural look while walking up the mountains. There is also a Hindu temple up, at the 272 steps.
13. Stay at Cameron Highlands
Driving north to Kuala Lumpur, the Cameron Highlands is a cool hill-station with an elevation of 1,829 metres. This area has a vast stretch of orchards, gardens, tea plantations, museums, hiking trails and more. Catch butterflies in the fascinating Butterfly Farm, get the glimpse of Thompson Falls, check out the Big Red Strawberry Farm and shop your heart out at the market.
14. Observe the Orang Utans in Sepilok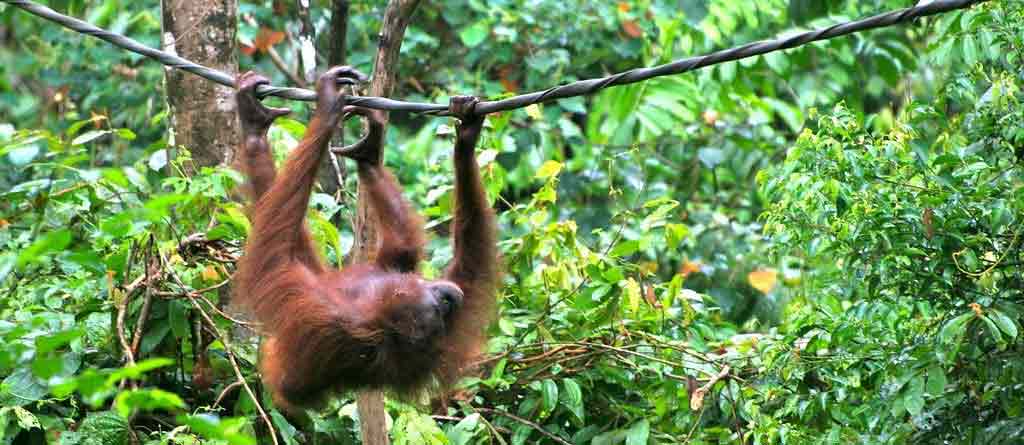 The man of the forest, Orangutan is a unique animal to watch. At Sepilok Orang Utan Rehabilitation Centre, you can find many of them, who are rescued and saved from illegal poaching and logging. At their feeding times, you can come closer and feed them.
It is evident that Malaysia is thriving with wholesome experience to offer its visitors. So, get your passport ready and fly to this dream destination.