Malaysia has a plethora of excellent hair salons. However, finding the right place to get your hair done can be as difficult as finding your soul mate. Every hair salon has its level of expertise and quality, so it is critical to find one that matches your preferences and needs. With so many hair salons to select from, which is the best hair salon in Malaysia? So, here you go.
Top Hair Salons in Malaysia
1. D Hair Park
Image Credit: foursquare.com
This is a must-see for anyone looking to have their hair done in Puchong. The salon was founded by David Goh, an award-winning stylist who graduated from Vidal Sassoon Academy and Shiseido Academy in Tokyo. It prides itself on professional service and therapeutic haircut sessions. They always know how to cater to your hair-specific needs and desires, whether a haircut, color, highlight, or damaged hair treatment. Furthermore, they only use the best brands, such as Shiseido Professional and Ghd.
2. Makeover Hair Salon
The Makeover Hair Salon is another hidden gem in KL. Despite their small size, they are full of world-class individuals who are friendly, attentive, & professional. They would gladly talk to clients and give them hairstyle advice ahead of time, and they would only charge you for something you need. Customers have mentioned that they have good highlights and color correction, but they also offer permanent perms, haircuts, Keraton K-Gloss Treatment, & hair styling.
3. 76Style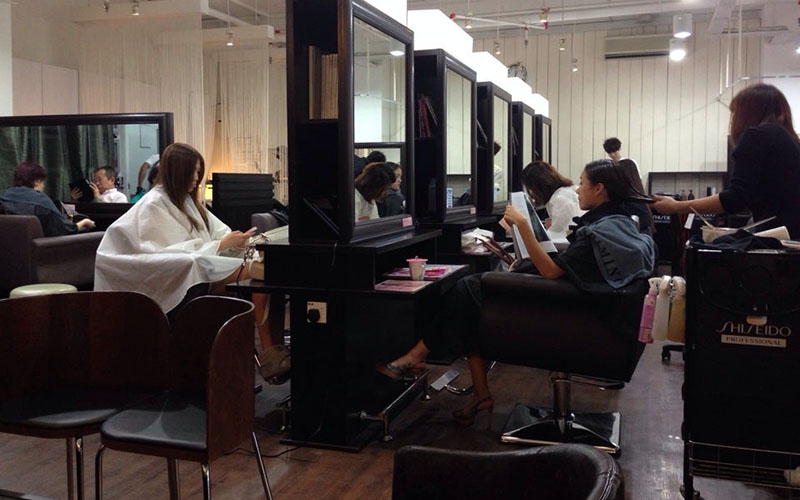 Image Credit: foursquare.com
Enter the 76Style in KL, and you will be struck by its bright, fun, & relaxing atmosphere. It appears that they only hire friendly, chatty people who happily talk and laugh with customers while doing their hair in the perfect style for your specific needs. In terms of style, 76Style is a Tokyo-based hair salon, so you can be confident that they are up to date on the latest Japanese hair trends and techniques. Their stylists are experts and professionals in Japanese perms, straightening, & cutting, and color. You can also join their membership for exclusive member benefits.
4. Aveda
Aveda, founded in Hong Kong over 30 years ago, is a global hair boutique salon with dozens of salons worldwide. Of course, Malaysia is one of them, with its salon in the heart of Kuala Lumpur. It is a must-see for those in search of a one-stop beauty salon in KL, as its services include haircut, texturizing, design, coloring, and hair & scalp treatment, all performed by professional stylists. Aveda uses its formula that they have developed over 20 years to work on all hair types, focusing on quality and bespoke treatment. These botanical-based products are safe and effective for those looking for thicker, healthier, fuller hair.
5. Daisuke Salon de Coiffure
The Daisuke Salon de Coiffure is one of Malaysia's best Japanese hair salons, known for its exquisite perm services. While other salons offer Japanese perms, Daisuke knows the most authentic, proper technique for a perfect Japanese perm. There is no secret here; their stylists are constantly trained on the latest styles, techniques, and fashion by a Japanese stylist. You can expect to leave with fresh, glossy locks or a bright, bold highlight that will brighten your look.
6. Andy Ho Haute Coiffure
Andy Ho Haute Coiffure, located in the bustling district of Bukit Bintang, is known as the "Saville Row" of hairstylists. What is the reason? It is the place to get the 'celebrity style makeover' tailored to you and your specific hair needs. This salon's team of professional hairstylists takes pride in hair styling and coloring in the latest modern style. Customers appreciate how simple it is to understand what a client wants their hair to look like, even if the language is a barrier. Expect them to be able to measure the color & style that best suits your eye color, natural complexion, and fashion style – which you will undoubtedly adore! Furthermore, they enjoy providing numerous tips & solutions to your hair problems.
Also Explore: Best Things to Do in Malaysia

7. Keith Hair Studio
Keith Hair Studio, which opened in 2012, is a hidden gem in Bukit Jelutong, Shah Alam. It is a Shiseido-sponsored salon, providing a wide range of Shiseido-approved hair services and treatments. And while they serve both male and female customers, their salon is also welcoming to Muslim women. The Keith Hair Studio is a one-stop beauty salon that provides various services, including haircuts, hair & scalp treatment, wash and blow, coloring, perming, & straightening, as well as dinner & bridal makeup, manicure & pedicure, facial and waxing. Their prices are reasonable, and they prioritize quality and adapt to each customer's ideas.
8. The Met Grand Salon
The Met Grand Salon, located in the Beauty Theatre at St. Mary Place, is a luxurious place to relax. It is an excellent place to spend some alone time or a fun weekend with friends, as the salon also has a cozy lounge and mask bar where you can enjoy beauty drinks while chatting or having fun. The menu features some of the best traditional drinks, including Jamu, Hiranyagarbha, and Alis Propriis Volat. The Met Grand Salon, known for its elegant hair styling, is also a great place to treat damaged hair and restore your hair's natural beauty. They only use high-end products, such as Balmain's Hair Couture line, which is uncommon in Malaysian hair salons. Their priority, however, is to use the appropriate product and technique for your hair problem.
9. Number76 Hair Salon
Number76 Hair Salon began as a small hair salon in 2021 in Tokyo and has come a long way to become what it is today. Upholding the motto of being 'polite, kind, and honest,' Number76 has now become one of Asia's most sought-after hair salons, with branches in Malaysia, Singapore, & Indonesia, including five salons in Kuala Lumpur & Johor Bahru. When you reach, you can expect to be greeted warmly and enjoy their salon's relaxing atmosphere. They take pride in their Japanese styling technique and are constantly creative and up-to-date on modern Japanese hair trends. Aside from that, they offer a variety of hair treatments to hydrate your hair, including the new Ultrasonic Perfect Smooth treatment. It is, as described, a unique method of deeply cleansing and normalizing the scalp, restoring lost moisture, and strengthening damaged hair. After the treatment, your hair will look shiny, healthy, renewed, and glowing.
10. Leekaja Beauty Salon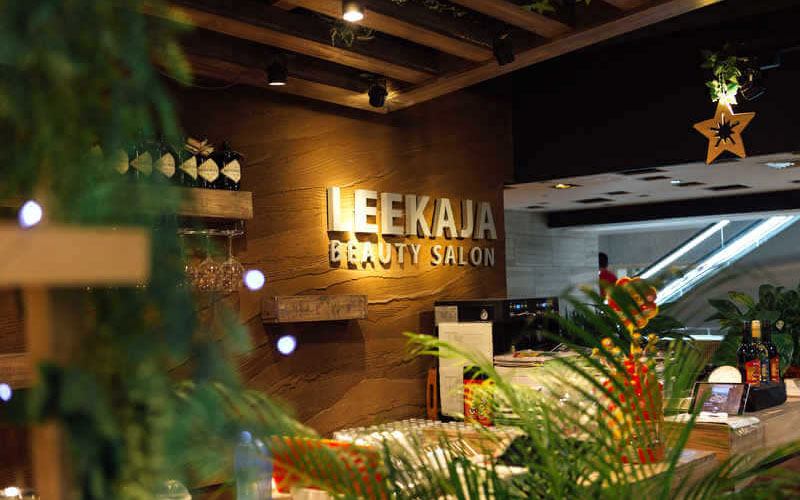 Do you want your hair styled using a Korean technique? Visit Leekaja Beauty Salon – we are confident you will want to return! Leekaja is a top Korean hair salon with over 200 salons worldwide, including one flagship store at Shoppes at Four Seasons Place in Kuala Lumpur. Their accomplishments have earned them numerous awards, the most notable of which are the HW Hair Awards 2021, Best in Singapore, & Elle Beauty Treat List 2018. Aside from excellent service & professionalism, what distinguishes them from the competition is their ability to adapt and create any hairstyle requested by the client. At the same time, the stylist's attention to detail and technical know-how are also highly regarded.
Conclusion
Getting a different style haircut or a new hair makeover requires a lot of courage, determination, &, of course, a good salon. These ten best hair salons in Malaysia will surely do wonders. Try it for yourself to believe it.