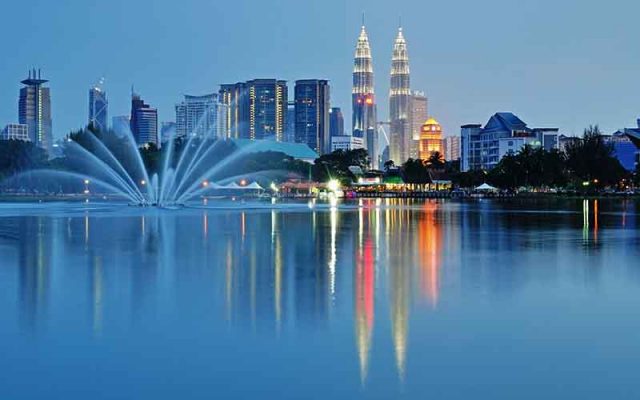 The main dominant city in Malaysia, Kuala Lumpur is its futuristic icon in its race to urbanism in the world. A pulsating metropolis domineered by gleaming skyscrapers also hoards a rich fusion of Asian cultures and natural spectacles. A visit to Kuala Lumpur exposes you to a fantastic compilation of attractions right from verdant landscapes, and colonial architecture to cultural diversity, mouth-watering Asian cuisine, and warm locals. This Asian kaleidoscope of ethnicity and urbane makes Kuala Lumpur a solid reason why you should visit Malaysia. Here's what you should look forward to visiting when you are in the city.
Best Attractions in Kuala Lumpur

1. Petronas Twin Towers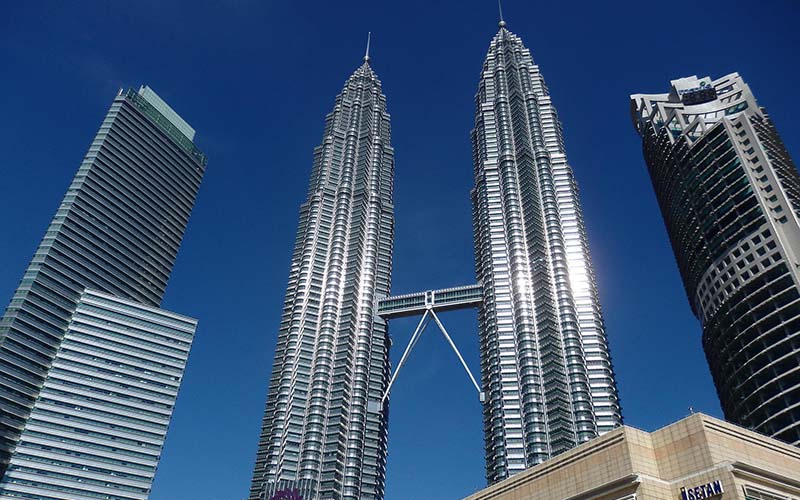 The twin jewels of Malaysia, The Petronas Twin Towers dominate Kuala Lumpur's city skyline. These fantastic towers are an architectural feat proudly boasting Kuala Lumpur's impact as a new age city. The tallest twin structure in the world, it has 88 stories and is interlinked by a Sky bridge which also lets you have an astounding bird's eye view of the whole city. Visit the KLCC Mall located below the Petronas Twin Towers and the surrounding areas which are packed with fine restaurants and spots for shopping and recreation.
2. Thean Hou Temple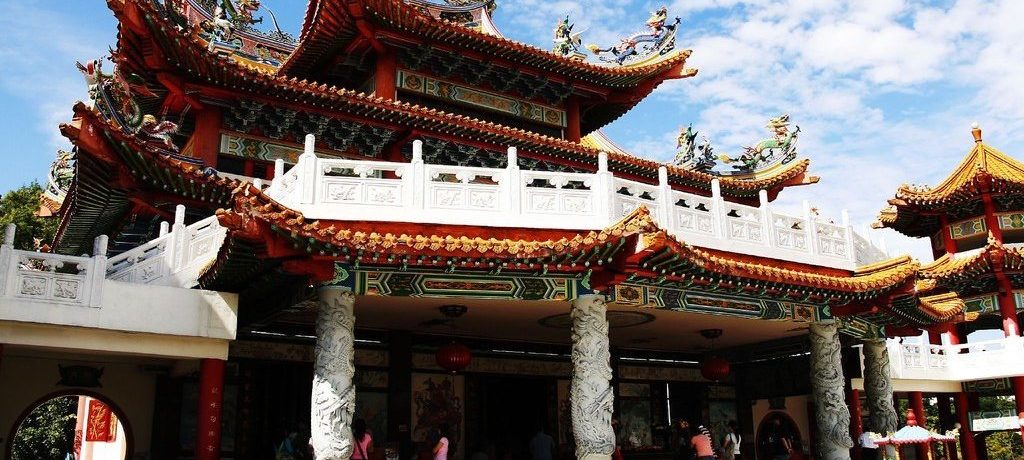 One of the oldest and largest temples in Malaysia, this six-tiered Buddhist temple is a landmark attraction in Kuala Lumpur. Set on a hill, marvelous sights await you here as you walk through stretches of pavements decked in an amalgamation of contemporary architecture and grand oriental decors. The extravagant roofs, Chinese murals, and stretches of pillared pavements combined with wonderful views of the city get visitors thronging this fascinating temple.
3. Batu Caves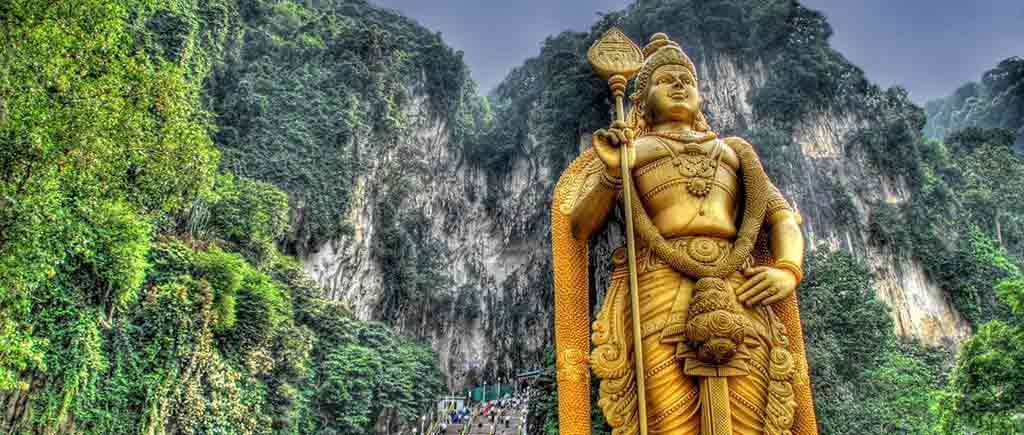 Naturally formed limestone hills with a series of caves surrounded by lush greenery; Batu Caves is one of the popular places to visit in Kuala Lumpur city and is an eminent sight to watch. Featuring Malaysia's most distinctive topography, the caves hold historic and cultural significance. A place of importance for the Hindus in the city, Batu Caves has a shrine enlightening the Hindu culture thriving in the city. A giant statue of Lord Murugan greets you at the entrance where you have to climb a stretch of 272 stairs to reach the main entrance of the cave temple. The caves are a spectacle to watch drawing many worshippers and visitors during the Hindu festival of Thaipusam.
---
[ Also Explore: Amazing Festivals in Malaysia]

---
4. Pavilion KL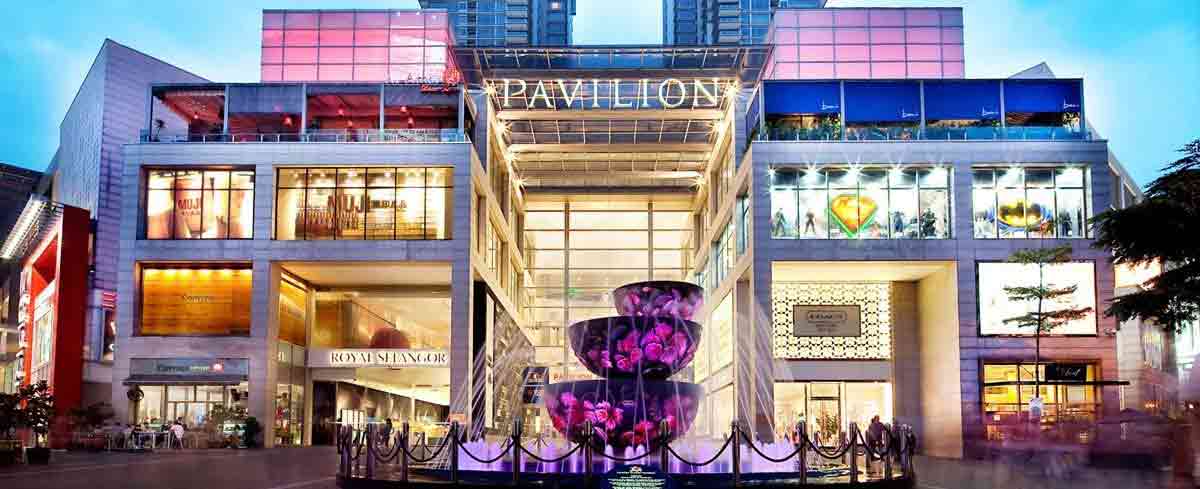 A trendy mall in the Bukit Bintang district of Kuala Lumpur, Pavilion KL is the city's chic and sophisticated shopping Mecca. With an endless array of appealing outlets selling the finest brands in fashion, this retail haven is a must-visit for shopaholics. On your shopping tour, take a break for some appetizing bites at scrumptious fine dining outlets.
5. Islamic Arts Museum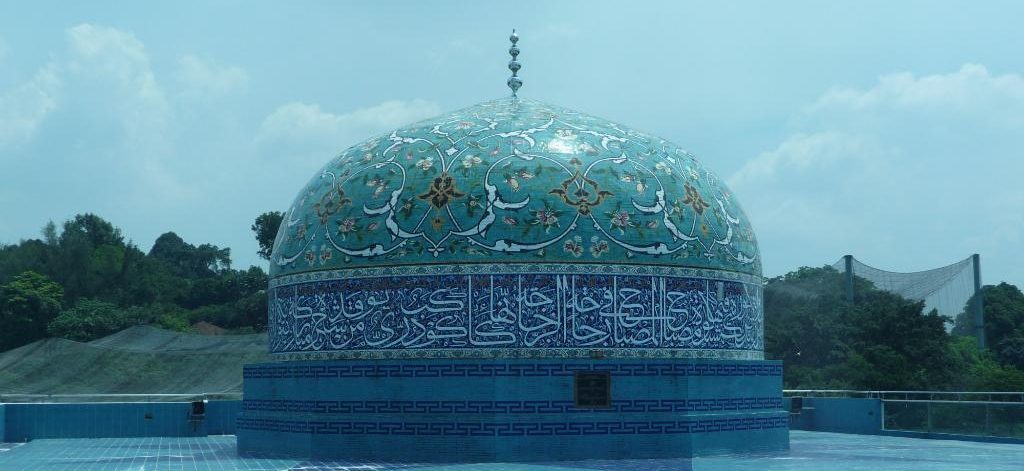 Predominant as the largest museum of Islamic arts in South East Asia with more than seven thousand artifacts from the Islamic world, The Islamic Arts Museum draws the attention of those obsessed with art and history. The modern-styled white structure set amid the verdant Perdana Botanical Gardens (which is a free attraction in Malaysia) is home to some of the best collections of Islamic art and exhibits priceless Islamic artifacts and intricate works from around the world.
6. Jalan Alor
Malaysia entices its visitors with a grand assortment of Asian gastronomic delights and one of the best places to eat in Kuala Lumpur is Jalan Alor. Bragged as having the city's largest gathering of roadside restaurants, this sprawling stretch takes your taste buds on an amazing culinary journey. A famous spot in the city's food scene, you can try on a variety of Indian, Chinese, and local Malay food to your heart's content. With so many lip-smacking food options displayed on the row, you are bound to have a difficult time choosing what to eat.
7. KL Bird Park
Known as "World's Largest Free-flight Walk-in Aviary, this remarkable bird park is set just minutes away from Kuala Lumpur city center within the idyllic Perdana Botanical Gardens. An astounding world of birds with a distinctive assemblage of local and international bird species, KL Bird Park is without a doubt a top attraction in Kuala Lumpur. Stroll around this tropical park while colorful birds fly freely above you, stop and stroke parrots, parakeets, hornbills, and peacocks, and watch the sight of storks and flamingos swimming carefree in natural habitats.
8. I City
This fully integrated intelligent city has corporate, leisure, and residential complexes built in but it is best known for its brilliant LED illuminations at night giving it the name 'City of Digital Lights'. The arena consists of recreational facilities such as a shopping mall with entertainment venues and a range of activities such as a massive water park, 3D and wax museums, and the biggest snow park in Malaysia, but the main showstopper of this attraction is the amazing nightscape it puts up with wonderfully lit sculptures with cutting edge LED technology.
---
[ Do Read: Interesting Facts About Malaysia]

---
9. Merdeka Square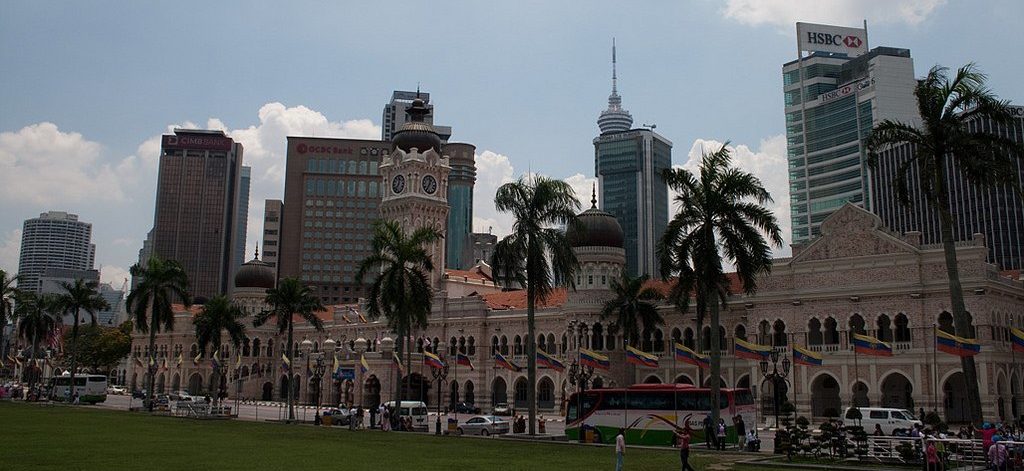 A place where the significant moment of Malaysia's independence was celebrated, Merdeka Square is a huge open green landscape amid the city surrounded by heritage buildings such as the Sultan Abdul Samad Building, St Mary's Anglican Cathedral, and many structures influenced by the British colonial era. The place takes you back to the Victorian era with Malaysian tones in its ambiance and architecture. Sauntering around you could view the Victorian Fountain, and visit the Kuala Lumpur City Gallery and The National Textile Museum.
10. Petaling Street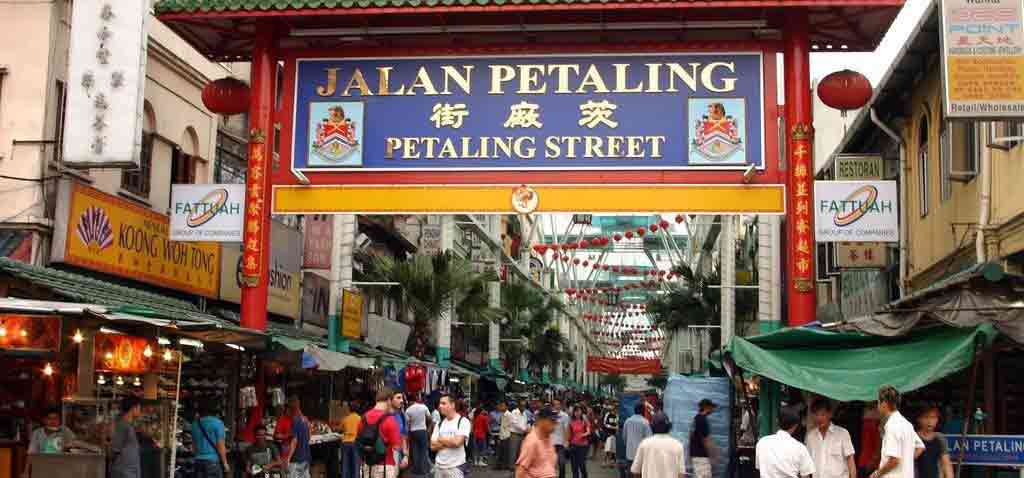 Set in Chinatown, Petaling street buzzes with energetic verve of locals and tourists who flock into this street looking for value-for-money merchandise. One of the best shopping places in Kuala Lumpur and a shopper's haven, anyone visiting the capital city makes a shopping halt here in these lanes that transform into a lively night market.
Conclusion
An exceptional Asian city with western touches reflected through its soaring structures and infrastructures, along with various sights and things to do in Kuala Lumpur, the city surely fascinates you with these contrasting elements and its diversity. Whether you are in Kuala Lumpur for transit, or for a short stop before traveling further into Malaysia, this pulsating city accentuated by calming hues of natural vistas, traditional culture, and Asian influences, this stunning city takes you through an exciting experience you would remember certainly for a long time.