Malaysia offers several unique varieties of sweetmeats and desserts. They are often referred as manisan or kujh-mujh by the locals. Malaysians are very particular about their desserts and have set the bar quite high. A unique craftsmanship combined with delicate skills have resulted in affordable and tasty treats. During the British colonial rule, teatime was considered one of the most important meals of the day with cookies, cakes, and scones served, which made it one of the most colorful activities of the day. Sweets in Malaysia were introduced during that time as it slowly spread across the entire country. Even after independence, teatime was still observed as an important meal of the day. This is one of the main reasons why you will still find a lot of places serving cookies, western-cakes, and cupcakes along with authentic Malaysian sweets.
We have listed the top ten favorite Malaysian sweets which you could savor, definitely not listed in the order of significance.
1. Ais Batu Campur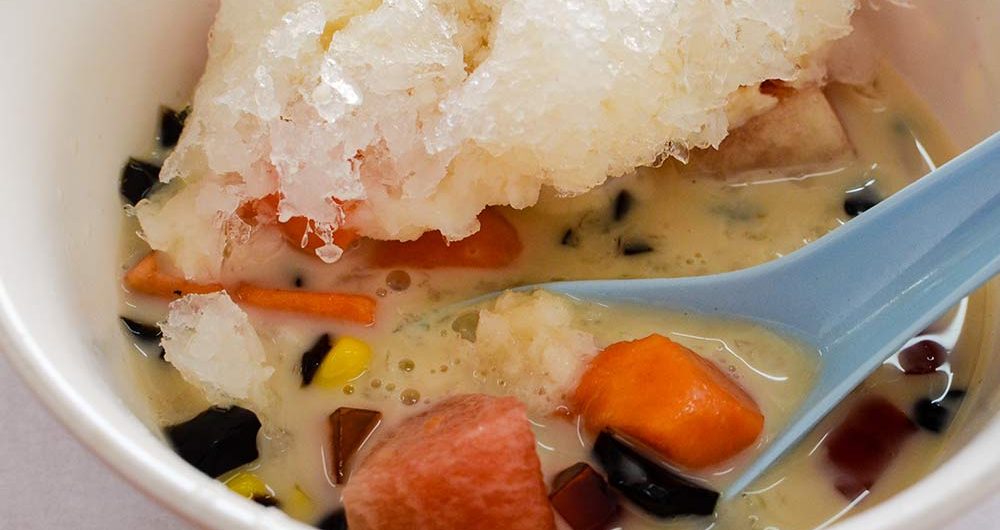 Locally known as ABC (Air Batu Campur) which means mixed ice. This sweet dish incorporates several ingredients like red rose, sarsi or brown sugar syrup and mixed over shaved ice and it is then drenched in abundant evaporated milk and mixed with a traditional sweetener called coconut sugar or Gula Melaka. Roasted peanuts, red beans, and jelly bits are sprinkled over the dish and it is served with buttered or creamed corn along with grass jelly known as cincau. This colorful dessert is also served with durian, basil seeds, fruits, raisins, and palm nuts by some street vendors. One of the best places to have ABC is Ah Keong's ais kacang stall situated in Little India in front of 7-Eleven, in Brickfields.
2. Pisang Goreng
A traditional banana fritter which is something you could literally die for. This dish may lack the appeal in its appearance, but it covers it up with its flavor and taste. Fresh bananas are coated in a flour batter, and then fried for a couple of minutes until it is piping hot and then served. You should have this dish hot to get the best taste. The exteriors are crunchier and the interiors are soft and mushy, which adds up to the popularity among the masses. We assure you that you will find it extremely difficult to stop at just one. You will find this dish in many night markets and bazaars that are held in the local township.
3. Cendol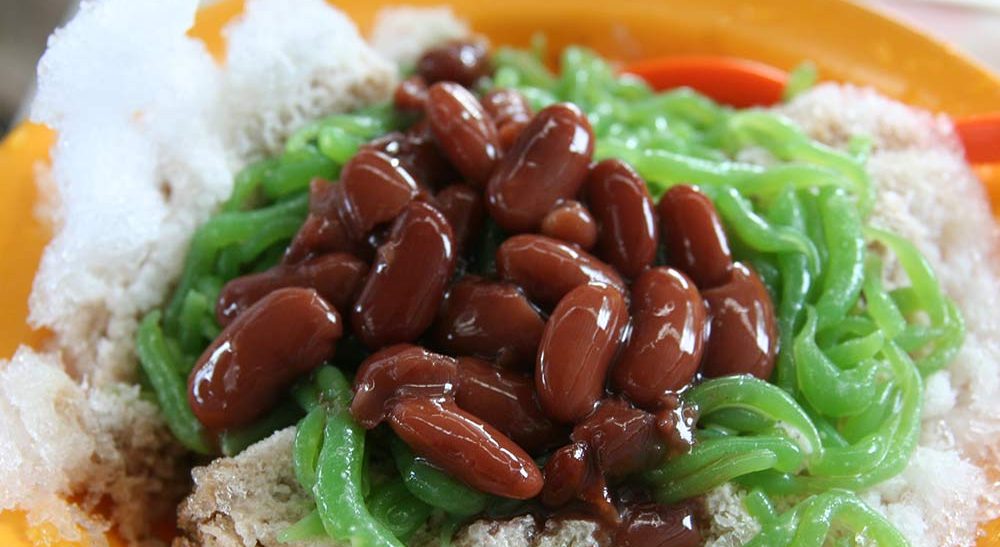 Malaysians are not easy to convince, but the name of Cendol will surely melt them almost instantaneously. This dish is made of a mixture of shaved ice, Gula Melaka, coconut milk, palm sugar, and kidney beans which creates a mushy and crunchy texture in big proportions. A distant cousin of the ABC and are easily found with any vendor who serves shaved ice desserts. You will still find the best Cendol at Penang Road Teochew Chendul, a store which is operational since the year 1936.
4. Ondeh Ondeh
A local Malay delight, Ondeh Ondeh is a funky looking cake pastry in town. It is made from either sweet potatoes or glutinous rice flour and the balls are coated in coconut kernel with a sugary brown Gula Melaka in the middle which adds to the delight of the tasters. As you take a bite, the delightful juices squirt inside your mouth. We recommend you not to wear fancy or bright colors if you plan to taste this dish.
5. Kuih Lapis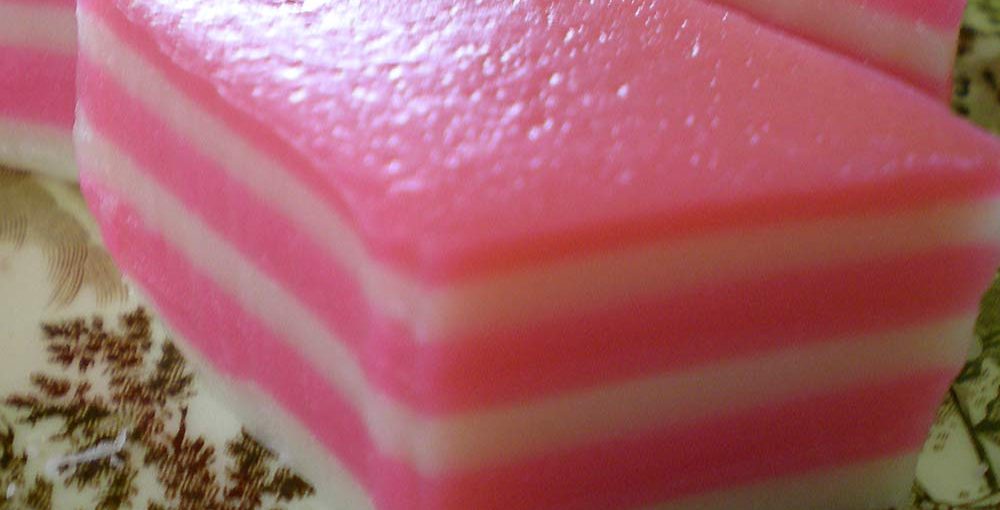 Some of the most colorful desserts are found in Malaysia. This is definitely a sweet tooth's paradise. Kuih Lapis is one of the iconic and popular desserts in Malaysia among tourists and locals. This rice flour pudding comes tantalizing shapes, sizes, and vibrant colors which are surely going to catch your attention. There are stacks of multi-colored layers with a gooey texture which is so soft and delicious that it melts in your mouth. High-quality servings are served by many vendors due to the popularity of this dish.
6. Bubur Cha Cha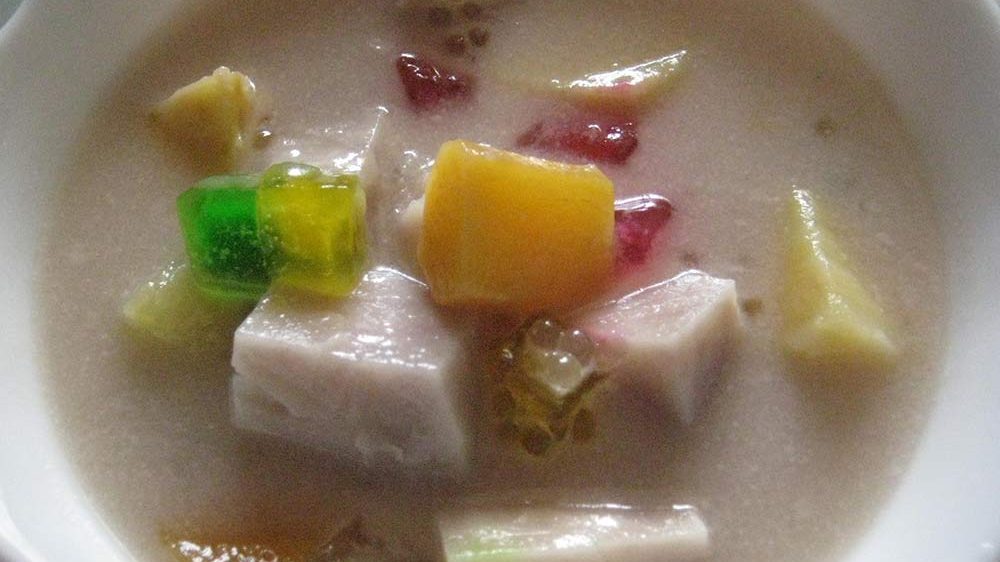 Similar to Cha Cha Mambo in your mouth…it can be explosive and squirt all over in your mouth. This is a Malaccan Nyonya sago porridge which is usually served with sweet potato chunks with a cup of coconut milk. There is a clear mix of local ingredients which reflects the simple lifestyle of the local Nyonya people in the traditional kampung abodes. The locals Nyonya population simply loves this dish.
7. Putu Mayam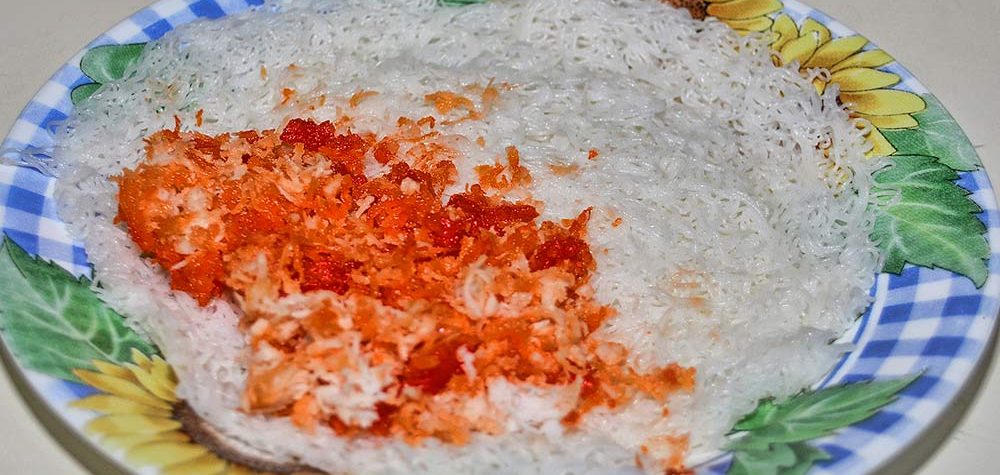 This is a dessert made of rice flour with palm sugar and coconut milk. You will find several makeshift mobile vendors selling this popular dessert as they pass through residential areas. This dish has South Indian origins but is considered to be a Malay dish. It is best served best with a cup of chai.
8. Apam Balik
This is one of the classical street foods snacks which you would savor on. Apam Balik is a folded buttery pancake which comes in two varieties – the thick variety and the thin variety. The thin variety is very similar to its American counterpart, but it is smaller in size and has Chinese roots, with fillings ranging from bananas to chocolate. The inner layer is thin and crunchy. The thick version has Malay roots and is slimy with a cake like consistency with fillings of crushed peanuts, creamed & salty corn, and sprinkled with honey. The stuffing is thick and fluffy. A filling dish which is found at any of the night markets set in the city. But we would recommend you to try out the dish at the Petaling Street market.
9. Ang Ku Kueh
A delicious dessert which is so soft and yummy that it just melts in your mouth. A beautiful mixture of compacted sweet mung beans with peanuts. This dish is quite popular among the local Malay population. This gluey rice flour casing is served with intricate traditional Chinese designs which are surely going to catch your attention and your taste.
10. Leng Chee Kang
Last on our list in Leng Chee Kang. This is one of the traditional sweeteners of Malaysia and is made of lotus seeds, longan fruits, Malva nuts, dried persimmons and at times also served with submerged quail eggs. They are served in a boiled rock sugar broth, which gives the dish the additional sweet taste. You can have this dish either hot during the evenings or have it frozen ice on a hot day.