Street food is loved by one and all. In Malaysia, it is an art. Malaysian cuisine is getting its due attention the world over, and it is the street food that is grabbing the most eyeballs. From explosive savoury snacks to the heartwarming desserts, you can find it all on the same streets. So, if you are planning on visiting Malaysia, head to streets every time your stomach growls, try the following dishes, you are guaranteed to find gastronomic satisfaction.
1.Rojak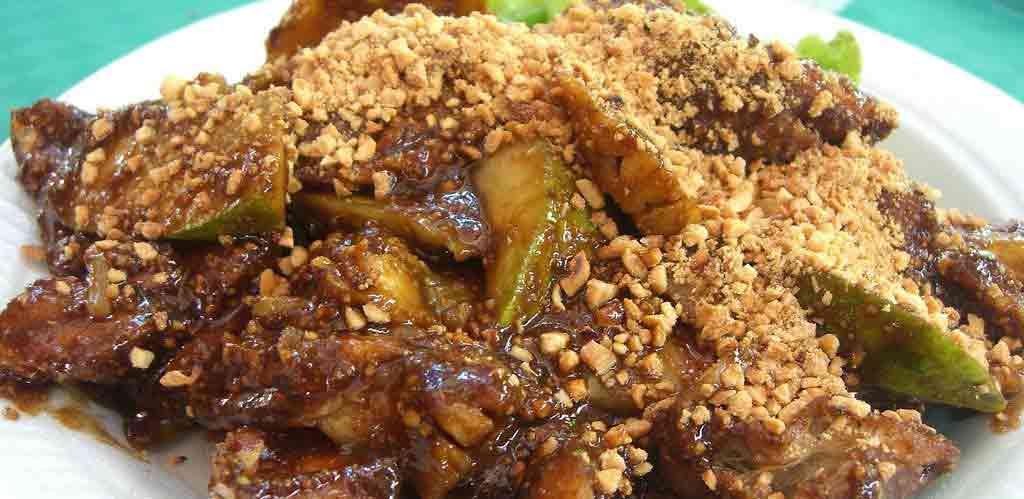 Let's start on a sweet note. Rojak is a unique dish that combines chopped fruit with squid or dough pieces, slathered with black-brown thick sauce that is made of shrimp paste. Sounds different? But the taste is out of this world. You will absolutely fall in love with it, because it is like nothing you have had before.
2.Batu Maung Satay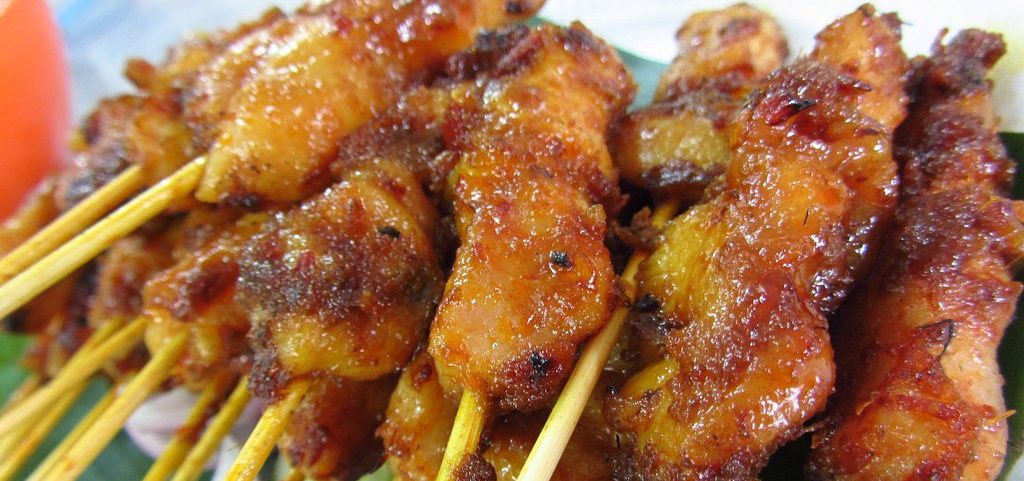 Now, there's a lot of debate about where satay was invented. However, one of the best satays in the world can be had only in Malaysia. Succulent pieces of chicken, beef, and pork chunks, slathered in peanut sauce are roasted on bamboo skewers, which further adds a distinct taste. Batu Maung Satay is fast, tasty, and perfectly symbolises the power of simple flavours. You'll find yourself gorging on these little pieces without ever feeling full.
3.Chee Cheong Fun
Do you love rice noodles? Then you will love Chee Cheong Fun. Simple rice noodles are rolled up, served with spicy chilli sauce, and sweet and sour shrimp paste sauce. This is the perfect on-the-go breakfast dish. Just grab a plateful of Chee Cheong Fun, and you will be ready for an adventurous day exploring Malaysia.
4.Lok Lok
This dish is Malaysia's take on Fondue minus the cheese. Lok Lok means dip dip. Available at Padang Brown, one of the Malaysia's oldest hawker streets, Lok Lok contains vegetable, tofu, and seafood placed on skewers. Each skewer is of a different colour to indicate the type of food you have eaten. The skewers are dipped in a boiling hot pot. This is a fun dish to have with your friends. Fun conversations with them will only add to the flavour.
5.Roti Canai
Malaysia is a melting pot of cultures. The result of this is a radical cuisine full of fusion dishes. The Roti Canai can be attributed to the sizeable India population in Malaysia. In fact, this is also quite popular in the neighbouring Singapore. Layered flour dough is generously covered in Ghee (clarified butter). The roti hen is roasted till it turns flaky and crisp. It is best had with vegetable curry or dipped in hot filter coffee from India. You can have this dish anytime during the day. There are fusion takes on this dish as well.
6.Assam Laksa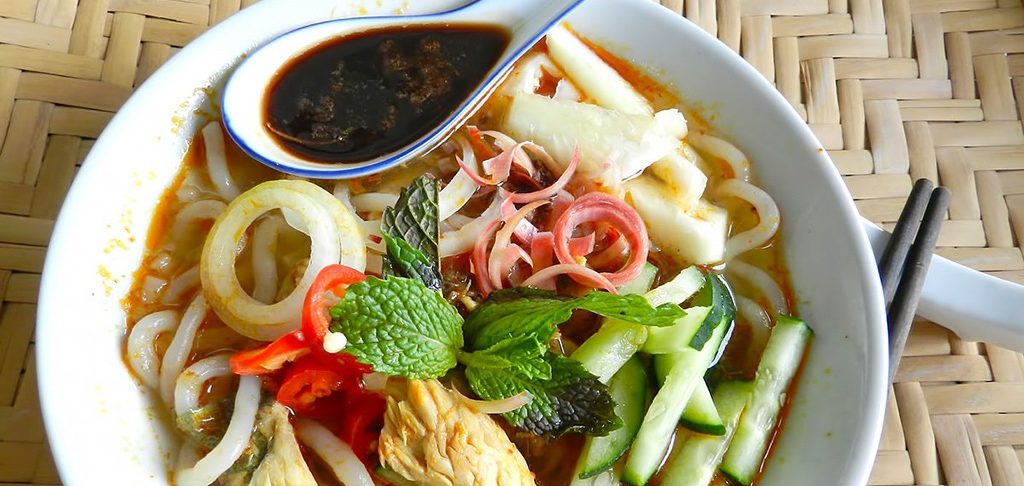 This hearty soup combines everything that is good about Malaysian cuisine. Rice noodles are cooked in a fishy broth that has generous infusions of tamarind sauce. The laksa is then garnished with cucumber sticks, ginger flowers, and chillies. One sip of this and you'll experience all flavour profiles. It is a burst of flavour that will warm your heart. Many people pick this up on their way to office.
7.Char Kuey Teow
Stir fried noodles with eggs and prawns – how can you go wrong? This one of the most delicious foods in Malaysia. Rice noodles are stir fried with eggs, chives, cockles prawns and bean sprouts. For flavour, you can have sauces added, but even without any sauces, the flavour profile is right up there. So, on a hungry night, just head to the street, and gorge on this amazing dish you will feel full and happy.
8.Hokkien Mee
This is again a popular dish in the whole region consisting not just Malaysia, but also Singapore, and Thailand. This hearty dish contain two types of noodles, rice vermicelli and egg noodles. Then the whole bowl is packed with bean sprouts, pork slices, hard boiled eggs, and many other flavourful additives. The broth is made with pork bones that adds a lot of health. Just a simple bowl of this will have you buzzing with energy.
The above mentioned are just tips of the iceberg of this amazing international cuisine. Malaysian cuisine is being appreciated the world owing to its balanced flavour profile, and it is one of the few cuisines where there is a strong street food culture. So, head to the streets to an unforgettable gastronomic experience.