Aren't we all somewhere a craver for the beach? Read the sparkling list of best beaches in Malaysia.
Every holiday seems to be a bit inspired by the number of graceful beaches the country has. Thanks to the location in the equatorial region, Malaysia is blessed with beautiful islands and blissful beaches. It's perhaps hard to think of Malaysia at first thought, whenever the beach holiday sprouts up as an idea. But this southeast Asian country is doing an outstanding job considering the islands- it packs a punch of confluence through sea and sand. There are calm and serene beaches where you can stroll, and there are busiest ones where you can indulge in competitive and fun water-sports.
Here are the top picks of beaches for your next holiday in Malaysia-
1.Coral Beach – Pangkor
Situated in the mountainous island, Pangkor, where you can reach by bus to Lumut followed by a boat ride of 30 minutes, the Coral beach is a gem. The beach takes many eyes because of its clear, emerald-green water laid on the bleached sand. This place is tagged as one of the most relaxed beaches in the country for you to sunbathe on the hammock. You can extend your trip and go on the kayak and jet ski to explore Giam Island. It is ideal for wedding couples for their romantic getaway.
2.Mabul Island Beach – Sabah
This beach is labelled to be the best diving destination in the world. It is an oval-shaped island filled with sandy beaches and are marine life. If you are an adrenaline junkie and want to just jump right in the sea, this Island beach will quench your thirst. You can say hi to the Flamboyant cuttlefish, blue-ringed octopus, spike-fin gobies, frogfish and moray eels, while you swim, dive and ski in water. Reaching here is simple by a flight to Tawau and a long taxi ride to Semporna. The houses built on the seas and the cool breeze passing by are spellbinding.
3.Long Beach – Terengganu
This is a white sand beach tucked in the Perhentian Kecil Island and is a huge draw for the budget travellers. All you can find is the gorgeous surrounding- swayed by green tall trees, rocky mountains and famous eateries. The party-loving backpackers flock here to renew and relish in the pleasant weather and alluring nightlife. It is no less when it comes to snorkelling and diving as the clear water makes it marine heaven.
4.Mataking Island Beach – Sabah
Split into two- the bigger Mataking Besar, and the smaller Mataking Kecil, you can walk on these fresh beaches and wander around the island in about an hour. The whole island is a source of endless fun, at one side where you find the house reefs, on the other side you can indulge in beach activities like snorkelling and diving. For people who want to stay, there is only a resort on the Besar island but it won't bother your expedition. If you are lucky, you can spot Green turtles and Hawksbill turtles laying eggs. This beach is considered apt for the honeymooners.
5.Pasir Panjang Beach – Redang Island

Redang is incredibly gorgeous but nothing beats the coastal beauty of Pasir Panjang Beach. It is applauded for its fine white sand and a plain stretch of water that is open to snorkelling. There is an array of resorts for your luxurious stay and admire the splendid views around. Compared to the northern part, the southern is more active and lively.
6.Paya Beach – Tioman Island
Amongst the array of beaches as Salang Beach, Juara Beach, Monkey Beach and Melina Beach, the Paya steals maximum attention. It is regarded as the paradise on the earth not just because of its crystal clear waters but its bustling atmosphere is praiseworthy. There is a bundle of activities you can enjoy in, including Jungle trekking, swimming, and scuba diving. For foodies, there are large choices of dining stalls available on the coastline. Book your rooms at Paya Beach Spa & Dive Resort which offer beachfront accommodations with a private balcony.
7.Turtle Beach – Perhentian Besar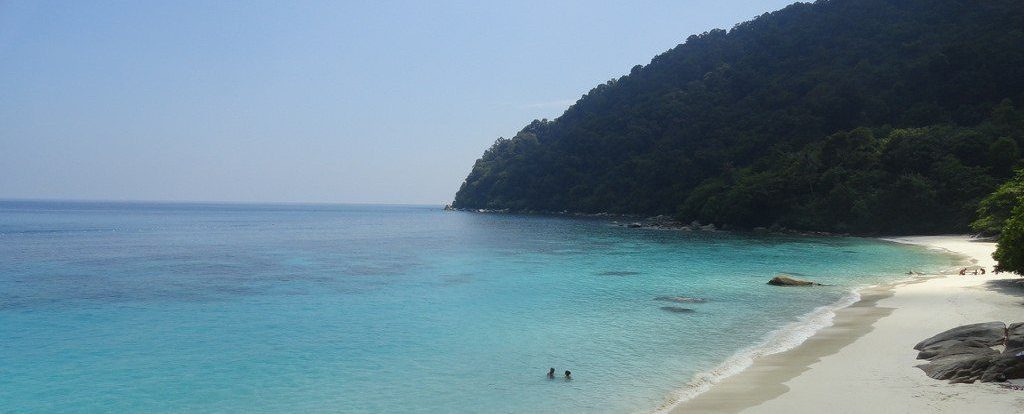 Keeping up with name, the beach offers upfront and personal interaction with native turtles. The good time begins right from the start, as you sit on the water taxi that drops you off at the beach. It is also extremely popular among the adventure hunters who visit to snorkel with reef sharks. The beach isn't crowded as the rest and so, if you want to unwind in quietness this is your perfect escape.
8.Cenang Beach – Langkawi Island
Langkawi has been a magnificent island for beach bums. It has plentiful beaches- all with great options for recreational activities, amazing views and delicious foods. The vibrant of all is the Cenang beach where you discover assorted companies of cafes and restaurants, souvenir shops, and duty-free outlets, complemented by the picturesque spectacle. You will hear about the Water Festival here which is highly celebrated by both tourists and locals.
9.Tanjung Aru Beach – Kota Kinabalu

A beach that has most locals and is perched at the end of Jalan Tunku Abdul Rahman and about 6 kilometres from KK City. The highlight of this region is the beachside seat that will open to a mesmerising view of the sunset, turning the vast stretch of the blue sky to a brilliant red. Choose the kind of activity you are fond of- diving, stargazing, interacting with locals, free walking tours, educational touring, cruising or spending time in a spa.
10.Rawa Island Beach – Johor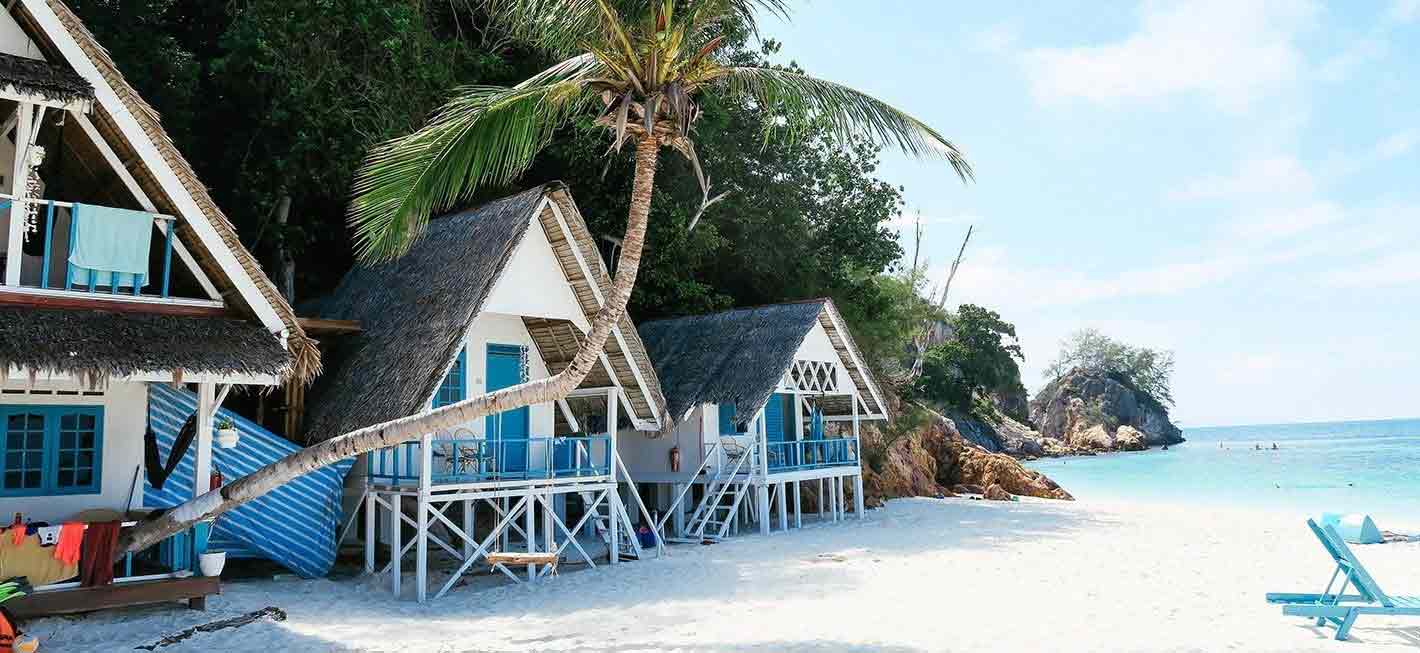 Owned by the Sultanate of Johor, this is a teeny tiny island. The beach has clear, azure waters lined by soft white sands. It is an idyllic place for swimming and lounging. Water sports like snorkelling, kayaking, diving, sailing and others are available in this region. There are two resorts here with fully-packed amenities to serve you well.
We can surely see that Malaysia is snuggled with breathtaking natural wonders. Hit these beaches in your upcoming holiday and you are gonna spend a whale of a time.