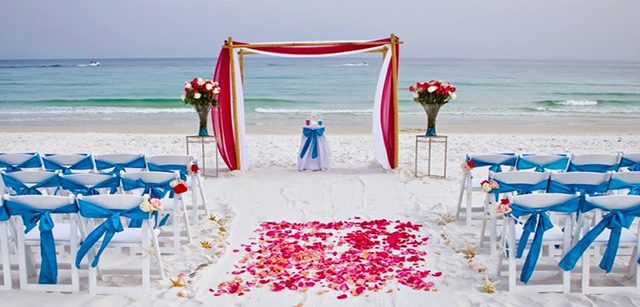 Choosing a wedding venue will make a significant impact for the rest of your life. The right venue has the right environment to fit in your big day. You want the venue to be as romantic as possible yet fit into the right atmosphere for all your guests. A natural and stunning environment always ticks all boxes, one of the reasons why beach weddings are considered to be a delightful experience among the masses. To make this day the biggest day in your life, the day which would be remembered forever, people are willing to go that extra mile to conjure up a perfect wedding destination. Well, to make things easier for you, we have made a list of the wedding venues in Malaysia which you can consider while you shortlisted your dream venue destination.
1. Berjaya Tioman Resort
A perfect destination for a deluxe dream wedding if you are looking for an intimate and classic wedding experience coupled with beautiful scenic views. The wedding experts would easily be able to guide you through the entire process of your ceremony. The arrangement would feature a Western setup with an elegant backdrop, a bridal bouquet, a corsage for the groom, and a bottle of wine for the couple.
2. Gaya Island Resort
Blessed with a stunning wedding backdrop, this resort offers the intimate setting you are looking for your wedding with a unique, expertise, and fun flavor. The hotel has a professional team that ensures that your entire wedding cycle is covered from start to end. The events can be customized as per your needs and requirement. With special touches from the hosts, you are sure to have an unforgettable experience.
3. Four Seasons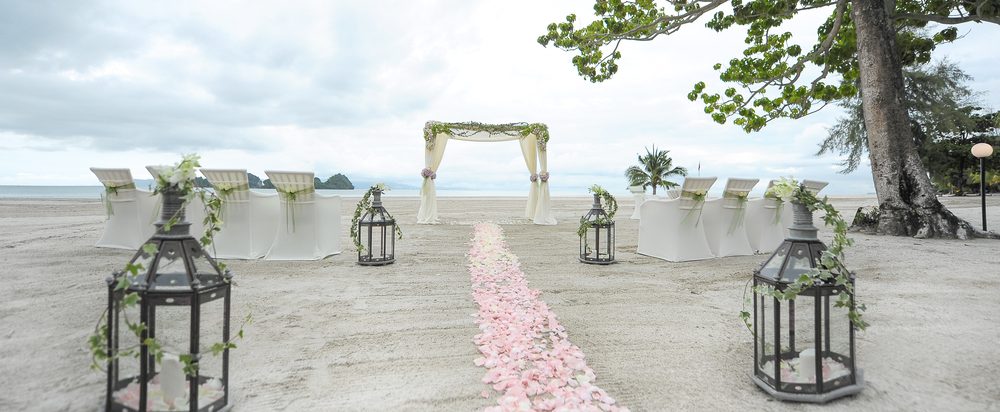 If you are looking for a luxurious outdoor wedding venue that oozes class and lavishness written all over, then Four Seasons is the destination for you. Placed in Langkawi, Malaysia, there are several adventurous activities to indulge upon to give you a memorable experience. The complimentary services and amenities provided by the hotel include kayaking, windsurfing, a daily yoga program, beach games, and bicycle rides.
4. The Taaras Beach & Spa Resort
For a perfect Island wedding, welcome to the Taaras Beach & Spa Resort. This resort features in the list of the most beautiful island resorts in Malaysia. The wedding ceremony would be non-religious and would be directed by the Island pastor and the vows would be exchanged in English language only. The hotel covers all from your pre-wedding stay to your big day activities. So leave your wedding arrangement concerns to us, we know how to make it special for you.
5. Lone Pine Hotel
A perfect setting for a beachfront garden wedding, the Lone Pine Hotel is the first beach hotel in Batu Ferringhi Beach. Set amidst Casuarina trees, the perfect garden overlooks the deep blue sea and the stunning sunset. Walk along the petal-decorated path with your loved one to make the experience truly memorable. The hotel also has packages to cover your post-wedding and honeymoon plans.
6. Avilion Port Dickson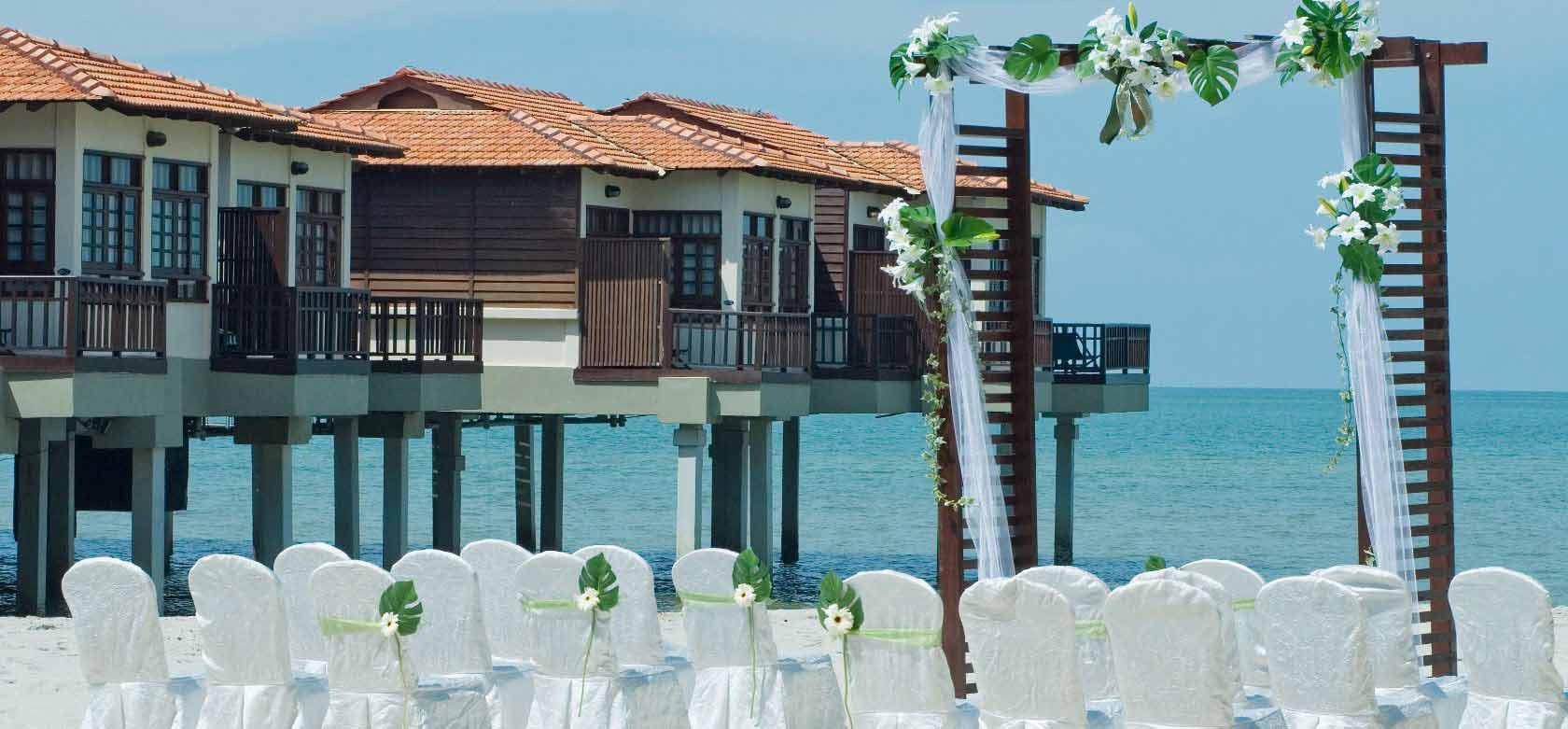 This resort offers you the perfect setting for a simple beach wedding. The experienced team of wedding coordinators ensures that every angle of your wedding is covered from start to finish. The unique proposal stage setting offered by the hotel gives you the option to choose whether you want it on the beach or in a swimming pool.
7. Gem Island Resort and Spa
Soak in the sun's warmth as you exchange vows with your partner in this privately owned island in Malaysia. Placed in a marine conservation park visited by many popular celebrities and superstars. Your favorite idol could be on the bench while you and your partner take promises for life. Get a spectacular sunset and sea view on your wedding day as your guests soak in the beautiful ambiance and environment. The cute turtles will definitely catch the attention of your guests.
8. Impiana Resort Cherating
Give your second phase of your life a fresh start with authentic Malay features to your wedding venue. The beautiful landscapes and romantic ambiance would play as a great host for your big day. The fresh breeze from the sea and the humming waves give a romantic twist to your wedding day. Look no further for a dream wedding destination.
9. BuBu Long Beach Resort
If you looking for a grand and lavish wedding, then the Bubu Long Beach Resort plays the perfect host. The 38 stylish room hotel and 18 private villas ensure that your accompanies have sufficient room to take over. With the right professional staff, you can be assured that your special day would be truly memorable for a lifetime.
10. The Datai Langkawi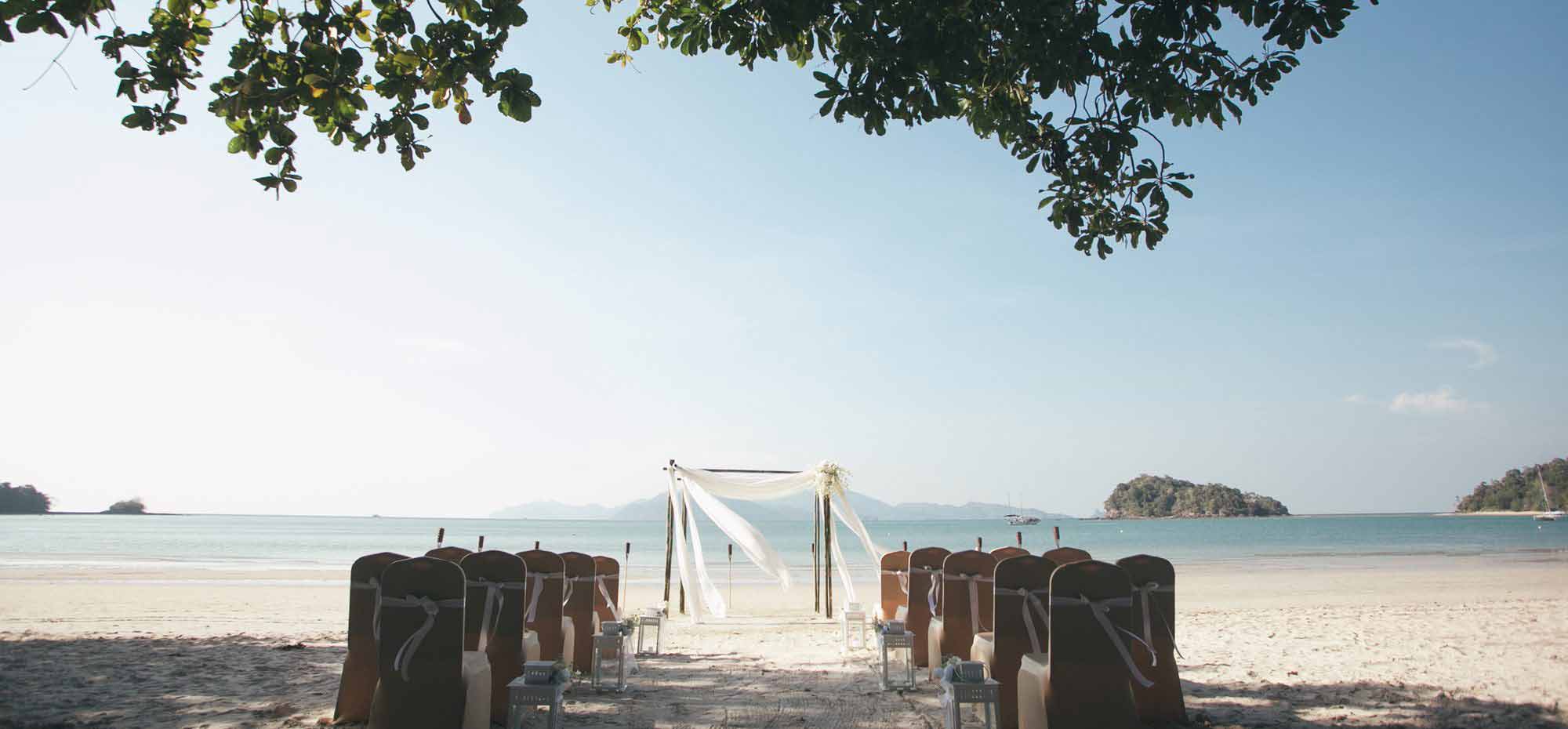 A true delight for nature-loving couples. Reconnect with nature and the city escape experience plays the perfect host for your big day. An ideal place for both modern and simple indulgences. With expert guidance, your wedding celebration is perfected to the core. There is an array of packages to choose from a single romantic wedding to a traditional Malay wedding.