Stop your culinary hunt and try these best Malaysian food that describes 'appetising'.
The melting pot of cuisine, the gastronomical sensation and the next mom's kitchen, Malaysia is definitely on every foodie's bucket list. As a tourist, there is certainly no excuse not to try the local champion Malaysian dishes. They are oozing with spice, character, smell and taste. Just like the country, the food here is bursting with the eclectic influences from China, India and Malaysia.
Here are the top 15 Malaysian cuisines
1.Nasi Lemak (Butter Rice)
The famous Malaysian style of eating rice is this staple dish. Though this is one of the most eaten culinary all over the world, its authenticity lies in fresh banana leaf packages sold on the streets of Malaysia. The rice is cooked in coconut spruced up with boiled egg, cucumbers, almonds and fried anchovies in shrimp paste and spicy sambal sauce. It is also served in the fine dining outlets on the plate at 6 Ringgit.
2.Char Kway teow (Stir-fried rice cake strips)
We all have eaten noodles in our life, but Malaysia does it in exquisite and interesting styles in different platters. Char Kway Teow is the favourite Malaysian cuisine which draws the foodies and let them smack even the last drop/ bite with the same essence as the first one. In simple words, it is a flat, wide noodle wedded with a fried egg, green lettuce, bean sprouts, and seafood. Soy sauce, dark soy sauce, oyster sauce, fish sauce, sugar and pepper adds the smoky flavour to the dish.
3.Curry Laksa (Curry Noodles)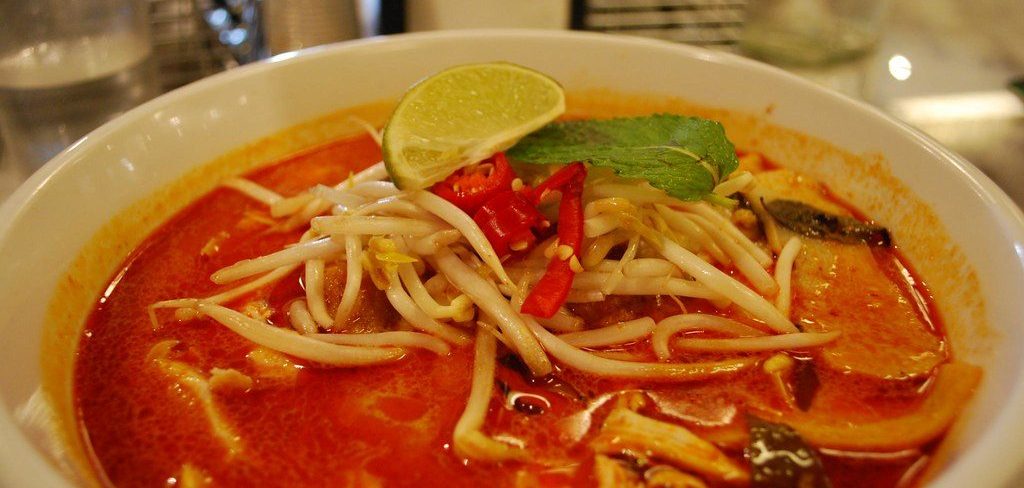 An enticing fusion of Chinese noodles and Southeast Asian curries is Curry Laksa or Curry Mee. This soupy noodle is filled with coconut and rempah to make a rich broth. The flavours taste heavenly because of the turmeric, ginger, garlic, shrimp paste, coriander, curry powder, cumin, lemongrass, chillies, shallots and belacan all blended to a smooth puree. Making it extraordinary is the shrimp, tofu, cucumber, fish balls, and eggs on top.
4.Satay (Meat on stick)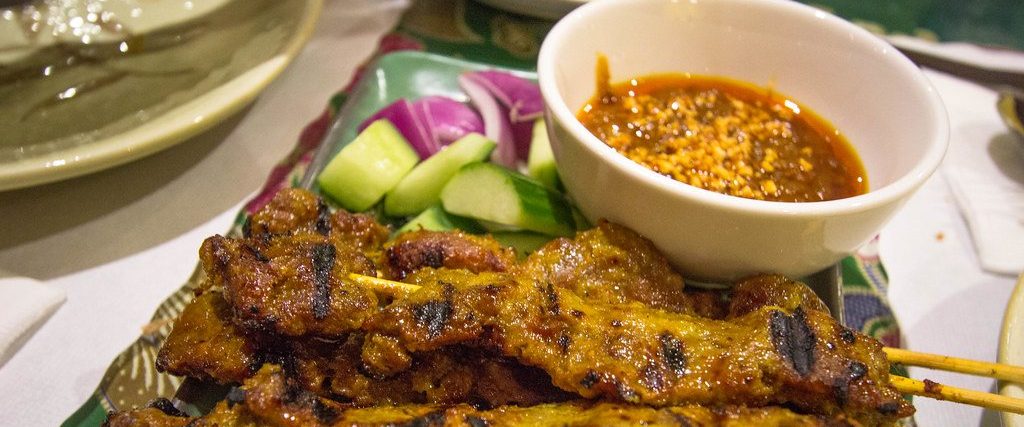 What about a fantastic barbecue dish with a sweet-sour sauce? Satay is a dish of seasoned, skewered and grilled meat; and the meat can be of any form say chicken, beef or pork offering you choices of your favourite. The meat on the stick is good until it becomes scrumptious with the complimentary sauces. The sauces can vary from region to region, including the soy and peanut sauce.
5.Kway Teow Soup (Noodle Soup)
A warm bowl of silky noodles is ready to hit your senses and make you realise what a soup must taste like. Before you stop and praise this amazing dish, you have already slurped down the entire bowl. The broth is clear, the toppings are meaty and noodles are chewy. The cover includes fish balls, meat slices, vegetables, spring onions and at times, roasted garlic.
6.Apam Balik (Asian Peanut Pancake)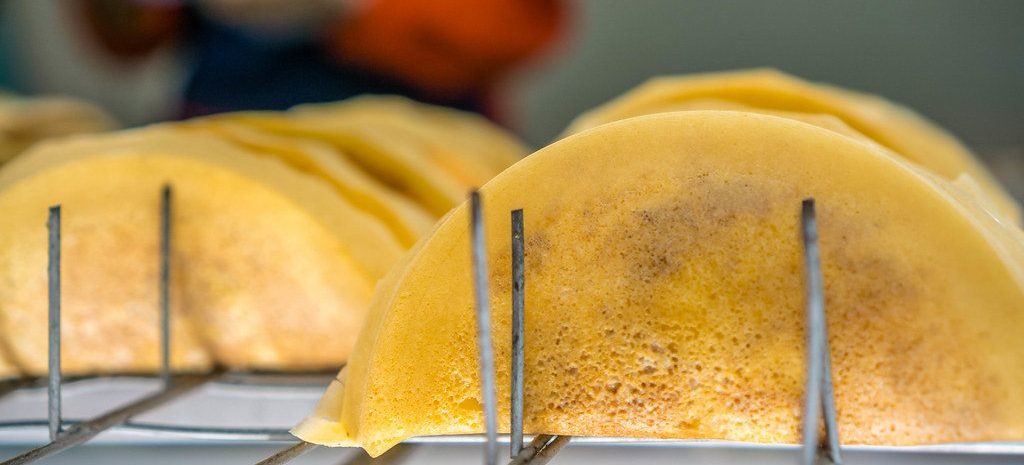 Craving for pancakes in Malaysia? This could be the pancake of your dreams. Bring back the memories of early mornings of pancakes and omelette, with this unusual sweet, eggy and fluffy dish. The secret of its aroma and lip-smacking taste lies in its filling of saltiness of peanuts kicked in with the sugar, layered with the toppings of margarine and sweet corn.
7.Ramly burger (Meat burger)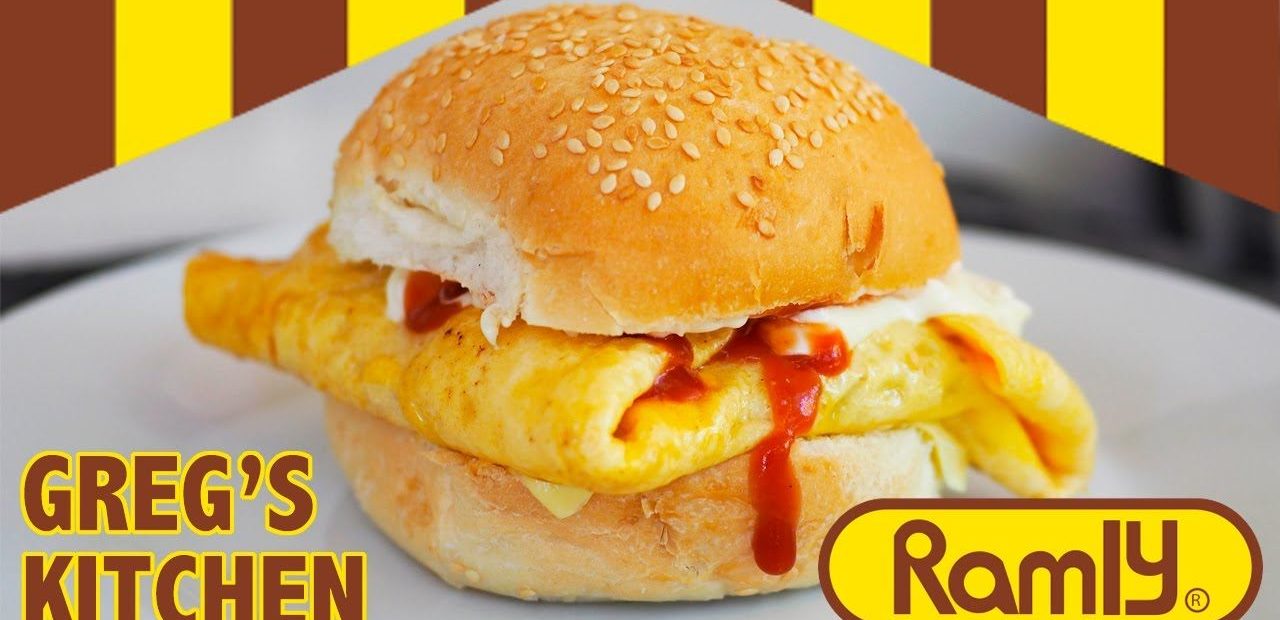 Famous as a late night snack, the Ramly burger is showered with a lot of 'thumbs up' from Malaysia to New York. The highlight is this loved cheap eat is available in 10 types on the stalls. When the burger is done, an egg is broken onto the centre of the plate and spread out. This looks mouth-watering and the harmony with Worcester sauce, margarine and curry seasoning makes it out of the world.
8.Roti Canai (Flatbread)
This is the dish you would have heard from the majority of locals around to try at least once. Influenced by the Indian flatbread/ pancake, this is a flakey and fluffy dish that is fried in a lot of butter and oil. If you want it to have any filling, like onion, cheese, or eg, etc, this can be cooked as per your taste buds. Usually eaten with dal (lentil soup), fish or chicken curry, it can be upgraded and served sweet with condensed milk, banana or even chocolate cream.
9.Rojak (Salad)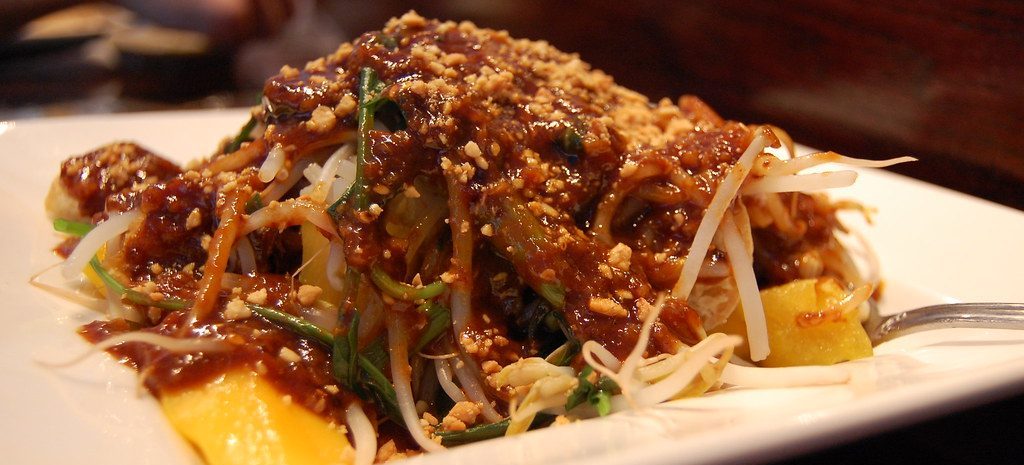 Malaysia is a mixture of culture and the replication of this melange is this dish. This mix of fruits and veggies is available in sweet and savoury types; the sweet one has got the fruits while the later is made of fried bean curds, cuttlefish, vegetables, hard-boiled eggs, and other fritters blanket in sweet-spicy, thick peanut sauce. Since there are varying strong tastes, try beer or coke with it that makes it delectable.
10.Rendang (Spicy Meat)
There are great options in Malaysia for the meat lovers, and this one is going to steal your mind and heart, both. Often cooked and tabled in holidays and festivals, Rendang is the slow roasted chicken and the dish is acclaimed as the king of curries. Dipped in ground spices curry paste and coconut milk, it is rich and tender coconut beef stew which has explosions of strong flavour. Accompany it with roti or rice to give it a traditional touch.
11.Ikan Bakar (Grilled Fish)
This classic Malaysian food is prepared with charcoal-grilled fish or other seafood. The fish is generally marinated in sambal, shallot, garlic, turmeric, chilli, sweet soy sauce and coconut oil. There are many variants of it, from all kinds of fishes to the recipes of marinating spices and dipping sauces. It is wrapped with a banana leaf so that it doesn't break and looks appealing.
12.Fried Bee Hoon (Singaporean Noodles)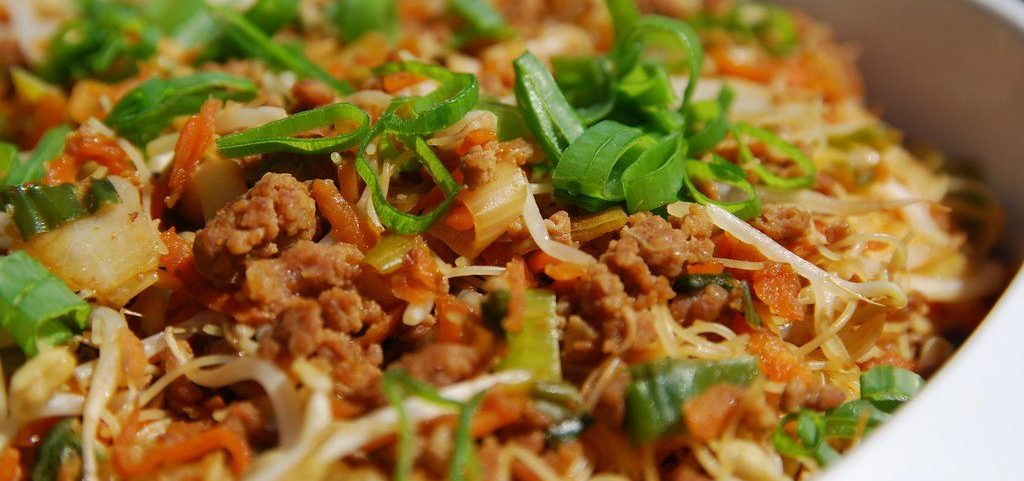 Not a very complicated dish, rather with simpler ingredients like rice and eggs, this dish is a lot yummy than what it looks. It has a very humble texture, is popular among the locals and is available very easily on the streets. In a plate of rice vermicelli, the dish is topped with sausages, fried eggs, and anything that can make your hunger go away.
13.Nasi Kerabu (Rice dish)
Let your eyes and tongues both have a treat with this colourful plate of ingredients. It is amusing to see the blue-coloured rice (from the petals of Clitoria ternatea flowers used in cooking it), with a medley of aromatic herbs and choice of protein. Originated in Kelantan, this pretty dish consists of a variety of herbs, fresh vegetables, and meats. It gets better with salted egg, fish crackers, spiced sauce, and Crispy Skin Turmeric Salmon.
14.Chicken Rice
The most delicious lunch in Malaysia that can be easily found at hawker centres is Chicken Rice. It is flavourful, hot and moist with a healthy background. The steamed chicken dish has a drizzle of soy sauce and slices of cucumber to give a little crunch in this soggy food that can keep you indulging for more bites.
15.Cendol (Iced dessert)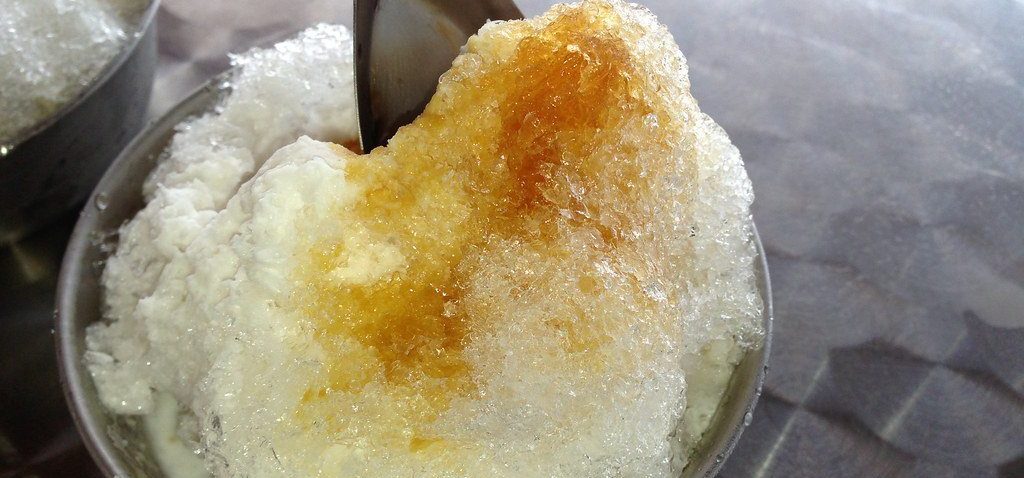 Malaysia national dessert, Cendol is made of shaved ice and some really odd toppings like corn, beans and noodles, which together construct into a beautiful sweet bowl. The small green jelly-like noodles sweetened with palm sugar syrup and coconut milk sits in your mouth. It is chilled and refreshing to end any kind of meal.
Extend our list by commenting what other Malaysian dishes did you find close to your stomach.