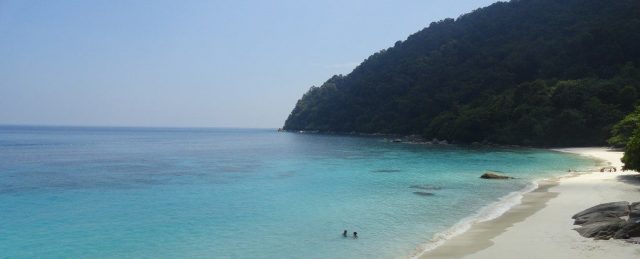 Needless to say, what a hot destination Malaysia is. With its mix of culture, awe-inducing tropical landscape and skill in sumptuous food, it is slowly growing to be the trendiest travelling spot in Southeast Asia. There is so much charm, warmth and culture here that not selecting it in your bucket list would be an injustice to travelling.
However, being a country where the umbrella is a necessity, carrying drugs is felonious, entering the house with shoes on is against the etiquette and Durian is not an inviting fruit, the first-time traveller might look for a rulebook.
The Comprehensive List of 'Don'ts' in Malaysia
1.Don't carry drugs to the country
Starting with the most serious offence in the country, drug transportation is illegal. If you have brought the drugs across the international borders or are involved in any kind of smuggling, even as mild as Cannabis, the punishment is non-negotiable. The charge could be as grave as the death penalty.
2.Don't speak on government
You have strong opinions on government, well, keep it to yourself. Malaysia has been in the news quite lately, and mostly because of how a reputed agency questioned the government of corruption or how a group published strange comments against the ruling party. This doesn't end up well as some have been detained from the country, while few others jailed. You being a tourist could avoid such a situation and keep your nose out of their business.
3.Don't forget umbrellas at the hotel
The local Malaysians may not be fond of umbrellas as they have their office, stores or transport to shelter themselves during those sudden and long-term pop-up rains. But you walking on foot, or hiring a cab at every stop could end up being drenched most of the times. So, keep an umbrella handy and face the rainy weather of the country which is long, heavy and can sometimes bring the flood. Umbrellas might not do good during floods but can be a wise investment while showing hands for a cab or tow.
4.Don't be casual with your wallet
Pickpocketing could be a common affair here. So, stay alert with your belongings, especially the cash, credit cards and IDs. During sightseeing in the busy streets or shopping in the malls, don't get your hands off from the precious possessions. Once you have lost it to any petty thief, communicating to a policeman who barely speaks English would be more gruesome.
5.Don't walk alone at night
Travelling solo is always bold and attractive. To make it a more confident journey, travel smart as well. There are places where you walking alone at night, through those cranky streets or narrow alleys could become an easy target for the muggers and other offensive acts. So, choose a lit path, travel with a known person/ friend, or hire a ride.
6.Don't criticise the local cuisine
Malaysians are in love with their dishes. Each and everyone agrees that their food is top-notch. And suddenly you reach out with your 2-day vacation's negative feedback of the cuisine- no one is ready to take it. That means when asked for an opinion, be polite and flattery. After all, it all goes to their national pride.
7.Don't participate in racial inflammation
Malaysia has an astounding multicultural society with all colonies living in prosperity, yet a riot in 1969 has evoked a disparity. You must stay out of this concern and never bring the cat out of the bag while sitting in the public. The discussion could shimmer racial tension.
8.Don't touch heads
Head is the uppermost part of the body and is considered very sacred. Consequently, touching someone's head could turn out to be insulting. While the feet are the lowest part of the body and pointing it towards someone is equally derogatory.
9.Don't disrespect religion
Either it's the Buddhism, or Islam, Buddha or Allah, or any form of religion or God, treat them with courtesy. Be careful that in any way you do not hurt somebody's feelings towards their faith and belief. Do not climb over the tombs or monuments made to symbolise god, or do not keep yourself above the Buddha's statue.
10.Don't ride without license and experience
Driving without requisite documents is not only illegal but also dangerous. Malaysia has some high-risk roads where people are ruthless drivers. There are incidents where amateur tourists have faced minor to major accidents. Hence better, why not hop onto the cheap taxis.
Tip- Do wear helmet while riding a motorbike.
11.Don't sit in an unmetered taxi
Now, since taxis are our go-to vehicles, this is the saviour tip for your holiday in Malaysia. You would see the fleet of taxis waiting outside the airports. These have been charging an upsurge price from the foreigners and not using the metre. Escape the scam and ask the taxi driver to take the price only by using the metre, or else you won't hire him. Also, due to this, apps like Uber have been in great demand and are reliable.
12.Don't wear shoes on entering homes
Any Malaysian household would not stand seeing the guests ducking inside the home with their shoes on. It is one of the highest acts of rudeness. It is in a way carrying the outside dirt with you on the cleaned and fresh laid mats and floors. This also applies to holy places.
13.Don't bring Durian to hotels
If you are an explorer who is looking forward to tasting the Durian, here is a drawback. The hotels and resorts have said 'No' to bringing durians inside their campuses because of its strong, pungent smell. It persists for a longer time on anything it sits on. Instead, you could grab the Durian-made delicacies, like pancakes which are great in taste.
So, learn these Malaysian tips, taboos and don'ts to spend an enjoyable time in the states.